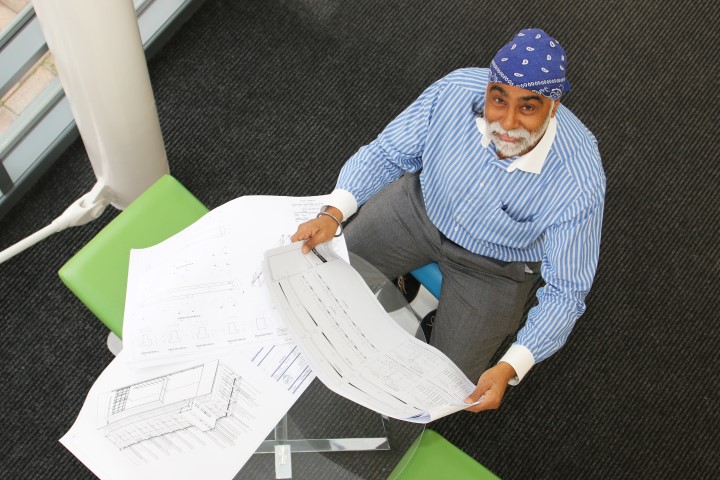 Arc Associates has expanded in size and numbers as the company continues to grow.
With projects ranging from residential properties to large scale construction right across the UK, Arc Associates offer clients a full engineering and design service, specialising in precast concrete design and detailing.
The company has been involved in various projects including the Leadenhall building, the impressive skyscraper in London.
In September, founder Raj Singh made the decision to recruit an additional two employees to support the growth of the business leading him to look for alternative space within the North East Business and Innovation Centre (BIC). Raj explains: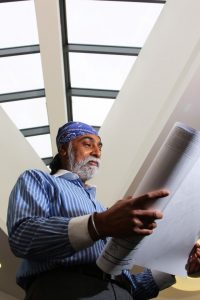 "I worked in the engineering sector for many years but following redundancy I decided the skills I had gained would serve me well in self-employment and therefore launched Arc Associates.
"Those skills were more than put to the test when the company was commissioned to work on the Leadenhall Building. We used information from a three dimensional building model to draw the precast flooring units for the 52 storey structure.
"Due to the buildings location in central London construction space was at a premium which meant the precast units had to be manufactured off site and craned into position. Everything had to fit perfectly the first time as there is no room for error at 52 storeys high!"
Raj continues:
"When I first came to the BIC in 2011 as a start-up business, they offered a good package for new businesses which included a cost effective incubator unit, business start-up advice and ongoing mentoring.
"I moved into a small three man office and have been happy there for the last six years. However, the business has grown continuously at a steady rate, winning new business year on year which has created the need to recruit new staff and move into larger premises. Our new office within the Jupiter Centre is just perfect for our expanding workforce.
"As the business continues to grow, we have plans to evaluate the direction the business is going, and to recruit for further positions, therefore the new office and support from the BIC will be a crucial part of our growth strategy.
"We also benefit from the location as it's within close proximity of Sunderland city centre, with fantastic infrastructure and support and being located within a well-established business centre adds to the reputation of a robust and professional company."
Centre manager at the BIC Donna Surtees adds:
"For 23 years, the BIC has been committed to nurturing business success and the incubator offices were purpose built for start-up companies who required a small cost effective space with access to tailored services and support.
"We have seen many companies start and grow on site, and I am delighted Raj and his team have settled into their new office."