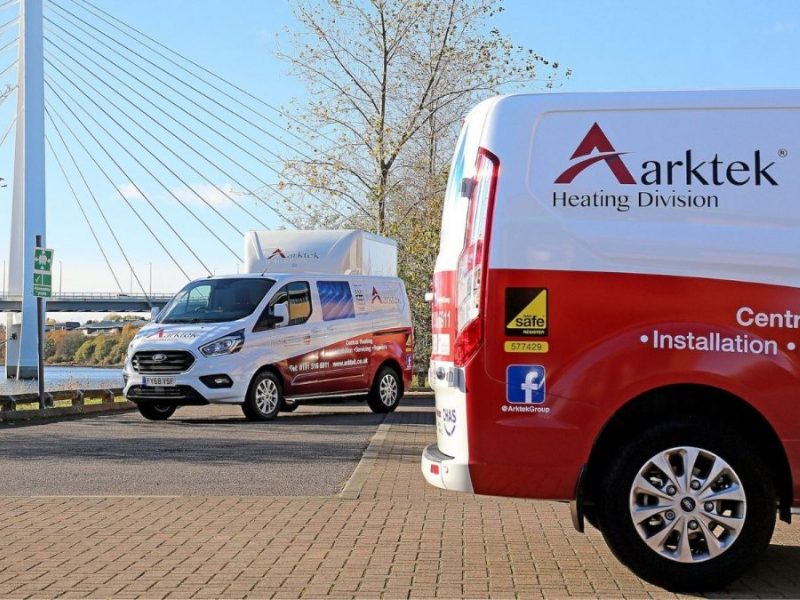 A property services company specialising in providing a range of energy saving measures has joined the growing number of businesses choosing to support Climate Action North in taking practical measures in the climate and nature crisis.
BIC-based Arktek Group Limited has confirmed its decision to sponsor Climate Action North and its range of hands-on and engaging projects that address the great challenges the climate and ecological crisis brings.
Nigel Jones, Business Standards Director at Arktek, said: "We're proud to be working with Climate Action North and supporting their essential work tackling the climate crisis. It makes perfect sense and complements our business CSR commitment on giving back to the communities in the areas we work in and we're always striving to make a positive impact on the environment."
Arktek, who have a team of accredited Insulation Installers and Gas Engineers, offer a wide range of energy saving measures, including roof, loft and cavity wall insulation and central heating services, for both domestic and commercial properties.
Climate Action North's Managing Director, Sharon Lashley, said: "It's fantastic to welcome Arktek on board as a sponsor. This will help support the delivery of our new rivers clean-up initiative, "Wear and Tees Action for Rivers" (WATAR) which includes clean-up activities on and along the River Wear where Arktek are based.
"We are excited to be extending our sponsor membership in the small business community in the North of England, and the opportunities to accelerate to take action in the climate and nature crisis is invaluable."
If you would like to learn more about sponsorship opportunities email sharon@climateactionnortheast.co.uk
The time for talking is over, today we need to act. Join us!