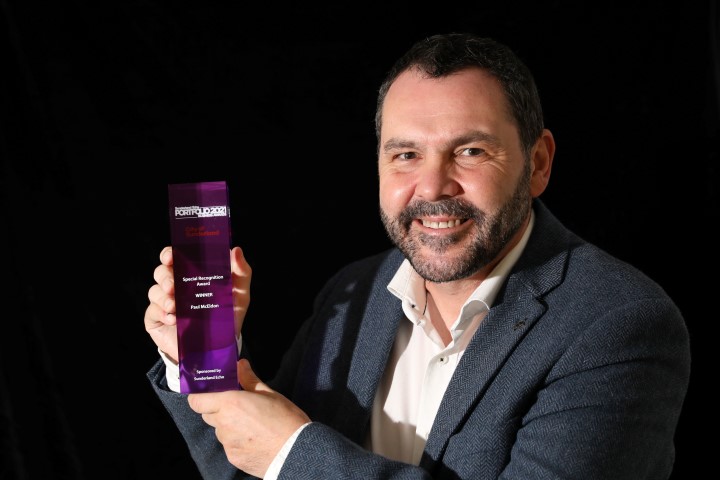 Paul McEldon, chief executive of the North East Business and Innovation Centre (BIC), received a special accolade at the Sunderland Echo Portfolio Awards on 4th November.
Presented by long-serving Echo editorial director, Joy Yates, Paul received the Special Recognition Award for his 'dedication to North East business' and his commitment to 'stimulating economic growth.'
The award follows Paul's awarding of an OBE by Her Majesty the Queen earlier this year, which he received in recognition of his efforts to create thousands of jobs and businesses in the region.
Joy Yates, Sunderland Echo Regional Director, said: "Paul is so deserving of the Sunderland Echo Portfolio Special Recognition Award.
"He has led a team bringing thousands of jobs and businesses to the region, from a base in Sunderland, and this year was honoured with an OBE.
"And when the news of the Queen's Honour was announced, Paul typically played down his own achievements and paid tribute to the team around him.
"He is motivated and motivating – it is a genuine pleasure and honour to know and work in partnership with Paul and his team.
"He is one of Sunderland's finest ambassadors and is truly worthy of this award."
On receiving his award, Paul said: "Those of you who know me know I just love doing my job. We've supported over 4,000 companies to start-up at the BIC and the people in Sunderland really are great at what they do.
"They are resilient and most importantly they collaborate. There's so much collaboration in Sunderland it's unbelievable."
Congratulations, Paul!