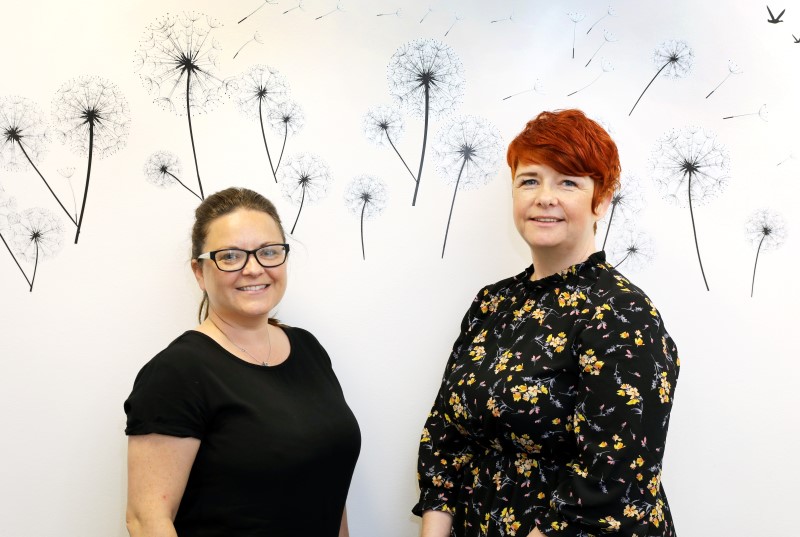 As an organisation who is passionate about helping people launch their own business it was an easy choice for the North East Business and Innovation Centre (BIC) to sponsor the Start-up Business Woman of the Year category at the Sunderland Echo's first Wearside Women in Business awards.
After supporting over 4000 people to start their own business the BIC recognises the hard work and commitment entrepreneurs have and the challenges they face when striving for their dream of being self-employed.
Two women who are soon to celebrate their first year in business are Tracy Woodhouse and Helen Lumley who set up their company Breakfree Counselling, based at the BIC on Sunderland Enterprise Park.
Tracy said: "As a mother it was a big step for me to make the decision to go back to university and then an even bigger step to set up our own business. There's certainly a lot of juggling to be done when you set up on your own but help is out there.
"No one knows what they're doing at first but we've had great support from the BIC and we've definitely learnt as we go!"
Helen added: "In my thirties I realised that if you really want something, go for it. When you have other responsibilities it can be easy to fall into a job and just do it for the money. But if you're really passionate about something then what's the worst that can happen?"
Shirley Hermiston, Business Support Manager at the BIC said: "We know some of the challenges women in particular sometimes face when making the decision to start up their own business. It can be especially challenging if you have a young family and other commitments a busy life brings.
"But we have so many brilliant success stories of women in our area taking that first step and we think it's wonderful that female entrepreneurs in Sunderland are being recognised."
To nominate, email lynn.wild@jpimedia.co.uk including the name, address and business name of your nominated person and why you feel they deserve to win.