Sunderland City of Culture supporters are sporting their twibbons to back the bid and raise awareness as the competition begins to gather pace.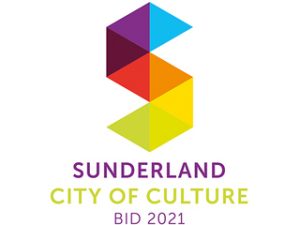 Scores of people from across the city and further afield, have taken to social media to share their passion for Sunderland and add a Twibbon to their profile – a virtual frame that sits around their avatar – to show their support for Sunderland 2021's City of Culture Bid.
The brightly coloured frame is something that bid bosses hope will be adopted by more Twitter users to get people talking about why they think the city deserves to be named a City of Culture, and to show judges just how many people are behind Sunderland.
Rebecca Ball, director of Sunderland 2021 – which was formed to develop the bid on behalf of Sunderland City Council, the University of Sunderland and the Music Arts and Culture (MAC) Trust – said that the team had been delighted with the early support the twibbon had attracted.
She said: "We know that a great many people in Sunderland are hugely supportive of our bid to become a City of Culture, and many of them were getting in touch with the team to say 'we want to show our support in some way, but we're not sure how to do it'.
"We are delighted that people are so passionately behind this bid, and one great way of showcasing the level of support we have attracted is through social media, something so many people use day to day now."
She added: "We are looking at other ways in which people can show their support, but we hope that – in the first instance – this gives people the opportunity to tell their friends and networks that they back our work – something we hope will reach the eyes and ears of judges, who will be keen to award a city that has managed to build up genuine support and engagement."
The competition is beginning to heat up, with official guidance on award submissions due to be released this month.  From there, towns and cities across the country will develop their bids, which will be submitted in March.  A shortlist will then be drawn up, before the winning city is named in September 2017, as Hull's year as City of Culture draws to a close.
Coronation Street actress Melanie Hill is among the high profile supporters of the Bid, who has added the twibbon to her Twitter feed, reaching her 36,000 followers.
She said: "I am extremely proud to add my voice and support to the City of Culture Bid 2021.
"I love my city and I urge every Mackem out there to get behind this Bid. We deserve it."
To follow Sunderland 2021 on social media, search for Sunderland2021, or to download your twibbon, go to www.sunderland2021.com and get involved.