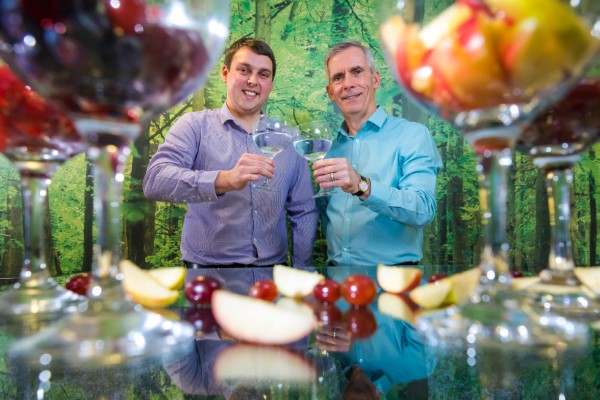 A NORTH EAST entrepreneur is proving he has the bottle to go it alone with the launch of a new micro-distillery in County Durham.
Scott Wilson-Laing, was inspired to launch WL Distillery after developing a passion for sampling rare, local delicacies whilst volunteering as an archaeologist overseas.
Having spent three years studying and traveling in destinations such as Italy (Pompeii), Cyprus, Turkey and Germany, Scott returned to the North East.
After years working in a number of 9am-5pm roles, he soon yearned for a change and decided to take the brave step of setting up his own business, with the goal of fusing his love for the North East with his long-held passion for producing and sampling niche local drinks.
"Wherever you go, there always seems to be a regional drink or spirit that represents that area and it's nice to be able to experience the local delicacies whenever you visit somewhere new, it was what I loved most about being in different countries.
"Now that I look back, I've always had an interest in how things are made," he said. "When I was in Malta, they made their own spirits from cactus plants. In Cyprus, I lived in a village where the local priest grew his own olives and made his own spirits and I loved watching people make it.
"A Spanish wine reminds you of a holiday or a Raki that reminds you of Turkey, I want to create something that bottles up and gives people a real flavour of the North East, something that is reminiscent and evocative. That's what inspired me to launch WL Distillery."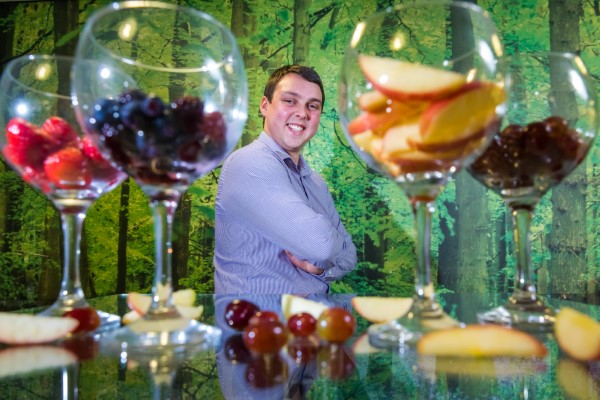 Initially producing a signature gin – which is set to be released early next year – WL's products will take inspiration from the regional landscape, using fresh, premium ingredients such as blackberries, pears and apples to produce handmade, small-batch gin.
"The first flavour we're going to produce is inspired by the Great British garden," Scott added. "My grandfather has grown his own fruit and veg in his garden for years and there are three generations of my family who've all grown up in his company, first my Mam, then me, and now my daughter, and I wanted to capture this whole family tradition in our first product.
"Apples, pears, blackberries, raspberries – I want to produce something reminiscent of growing up in the North of England. There will be many others who spent their childhoods picking fruit and producing cakes, pies, even wines with the fruits of their labour and I want to produce a spirit which carries on that tradition, giving people a real sample of what the North East is all about."
Scott has been supported throughout his start-up journey by the North East Business and Innovation Centre (BIC), working with experienced business adviser Ron Anderson and attending a series of workshops and masterclasses on everything from 'financial planning' to 'an introduction to Instagram marketing'.
He added: "Ron was my business adviser and has been great. He really knows his stuff. He has set up a fair few businesses in his time so it's nice to have someone experienced to bounce ideas off. When you're setting up, you have all these grand ideas, but when it comes down to the practicality, it's great to have someone to turn to, especially with the financial planning side of things.
"When you Google 'business and financial plans' it can be quite intimidating. You see 20 and 30 page documents and immediately start to question if starting up a business is really worth it. However, Ron helped to massively simplify the process, proving that it's nowhere near as gruelling as it looks."
A website for WL Distillery, which is based in County Durham, is set to launch soon with customers able to pre-order limited edition, individually numbered hand-signed bottles of its first signature gin.
Ron Anderson, business adviser, said: "It's been a real pleasure working with Scott and supporting him on his journey so far. The passion he has for not only the region's culture, but also for distilling, is clear for anyone to see and we wish him all the best for the future."
For information on support available at the BIC call 0191 516 6111 or visit here.
Scott has been supported through the Enterprise Support in the North East 2 project which is part funded through the European Regional Development Fund.