A PAIR of entrepreneurial counsellors are celebrating their first year in business by expanding their premises.
Tracy Woodhouse and Helen Lumley set up their service Breakfree Counselling, based at the North East Business and Innovation Centre (BIC) on Sunderland Enterprise Park, after graduating together from Sunderland University.
The two women made the decision to go into business together after creating a fictitious agency called Breakfree Counselling during one of their university projects. With Tracy's interest in cognitive behavioural therapy (CBT) and mindfulness and Helen's experience with psychoanalysis the businesswomen complement each other's way of working and decided to work for themselves rather than a larger organisation.
"Although the NHS do a great job waiting lists are long meaning their help is sometimes limited with people only receiving a set amount of sessions before being moved on," said Tracy.
"We want to be there for people whenever they need us and not be dictated to and be pressured about numbers, reports and statistics."
Helen agreed: "We had an ethos we wanted to create. We wanted a business that would meet our needs both within and outside work whilst still delivering a personal service for our clients. We both have families so needed flexibility and to create something that worked for us."
Understandably nervous about setting up their own business and becoming self-employed the women turned to the North East BIC for start-up advice and for potential business space.
"We felt as though we had an arm around our shoulders with the BIC," said Tracy. "I'm not a 'business' person but we got help with how to manage our cash flow and how to market our new business which was extremely useful.
"No one knows what they're doing at first, we had to learn as we went along. Our business adviser helped us to re-evaluate our ideas and rethink our structure. We got signposted to a digital marketing course and learnt how to value ourselves, the service we were offering and to create a sustainable business plan.
"Within weeks we had moved into our first office and now we'd never go anywhere else. From a practical point of view there's parking for us and our clients but most importantly it's a safe and private place for our clients to come."
The duo have recently taken on their second office within the BIC to cope with their ambitious plans for the future.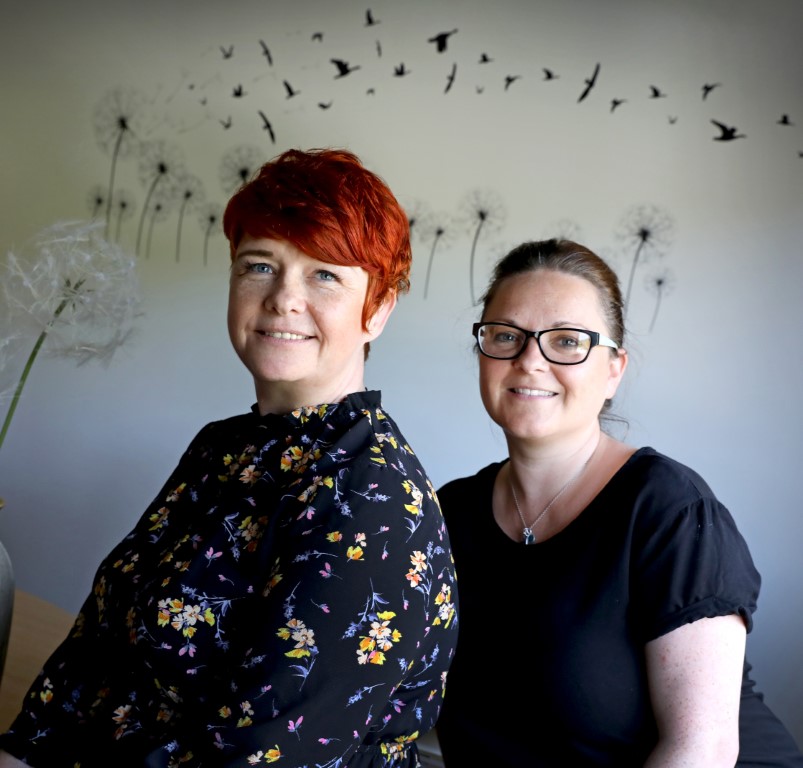 Helen said: "We're working on several school contracts to provide group and individual counselling as we believe early intervention is so important – 3 in 10 young people are affected by mental health.
"We're also working on an employee assistance programme. Our ambition is to roll out positive mental health initiatives across the North East. We want positive mental health to be seen as important as physical health."
Shirley Hermiston, Business Support Manager at the BIC said: "Tracy and Helen are doing a fantastic job for their clients and are a real inspiration to anyone thinking about changing their career. We know some of the challenges women in particular sometimes face when making the decision to start up their own business.
"It can be especially challenging if you have a young family and other commitments a busy life brings. But they've done it and the fact they've got their first year under their belts and have already taken on another office is testament to their hard work and commitment."
For more information about workspace at the BIC call 0191 516 6066 or request a call back.