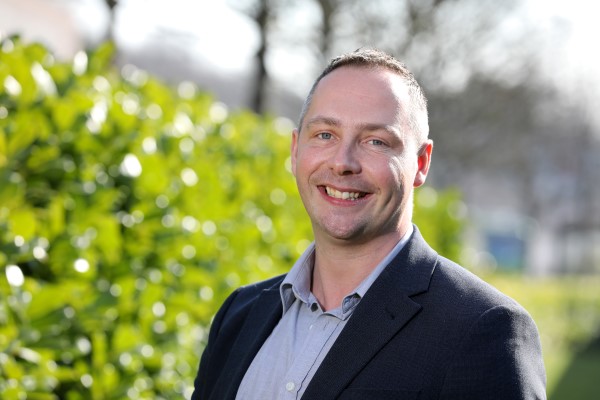 A PHILANTHROPIC business adviser is set to fly the flag for the North East at a glittering award ceremony for veterans this week (7 Sep).

Anthony McDermott, social enterprise business adviser at the North East BIC, has made the final shortlist for the Community Award in the upcoming English Veteran Awards.

Since joining the BIC just over a year ago, Anthony has helped scores of people from across the region to set up and grow not-for-profit and social enterprise organisations.

He also serves as a non-executive director of award-winning community interest company  Media Savvy CIC, has recently joined the board of trustees at Age UK Sunderland and provides support outside of work to other third sector organisations as well.

Anthony, 36, became interested in supporting charities and social entrepreneurs following an 11-year career working in a range of sales and marketing roles.

Prior to this, he served in the British Army for nine years, joining at the age of 16 before being stationed in Germany and serving operationally in Afghanistan.

His time in Afghanistan also saw him work as part of the medical group that won the 'Pride of Britain' award for medical services to the forces in 2009.

Speaking about the shortlisting, he said: "I was born and bred in Sunderland so it's an absolute privilege to be representing my city on the national stage.

"I've been at the BIC for just over a year now, providing support to social enterprises across the region to ensure they receive the funding and support required to help them on their journey and I absolutely love it.

"Prior to joining the BIC, I worked closely with a number of charitable organisations, from Media Savvy to YMCA Newcastle and St Benedict's Hospice, so I jumped at the chance of joining the team when the position arose. It was just a real natural fit."

Anthony is also looking to use his experience to help more veterans explore the idea of setting up a business once they leave the armed forces.

Over the past 27 years, the BIC has helped over 4,000 people realise their dreams of setting up a business, and Anthony believes veterans – who so often leave the forces with 'high, sought-after skills' – could really benefit from the support.

He said: "It's early days, however one thing I'm really keen to do is ensure we provide the support required to help more veterans set up on their own when they exit the armed forces.

"There is a lot of support out there for veterans in terms of CV writing and general interview skills etc, but it's not very aspirational, and we know there is so much more we can do to support them.

"A lot of the time, they're pointed towards warehousing roles or becoming HGV drivers, but the skills you learn when serving can help society in so many other fantastic ways, and that's what we want to do, ensure their skills are put to the best use."

Sunderland-based charity Veterans in Crisis has also been shortlisted for 'Veteran Owned Business of the Year' award and Samantha Neil, a family support worker at the not-for-profit, has been shortlisted in the 'Contribution to Sport' category.

The English Veterans Awards will take place on 7 September in Portsmouth and will be hosted by Radio X's DJ the Amazing Polly James.