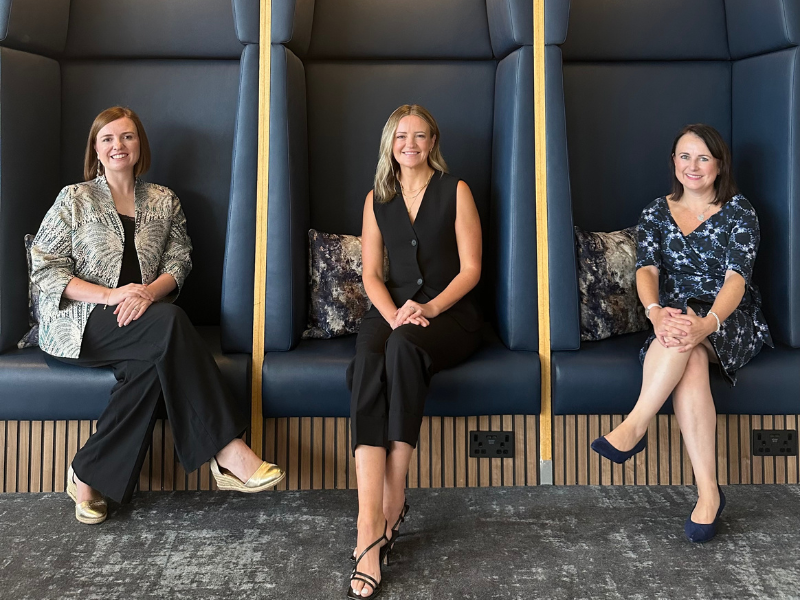 The North East region is renowned for its collaborative and innovative approach to business, and the founders of Sarah McKenna HR Recruitment, MMC Research & Marketing and Inside Out Communications Consulting have joined forces to bring their combined years of experience and insight together to host an exciting new event in Sunderland next month.
The free in-person event is aimed at HR professionals and Internal Communication Managers and Directors and will take a deep dive into how businesses can get the best data from their people and how to use it to improve the employee experience.
Sarah McKenna, Founder/HR Specialist Recruiter, Sarah McKenna HR Recruitment said,
"I'm delighted to host this new event and bring together leading professionals all under one roof for this insightful session. Employee experience is a big talking point and there are vital insights that employers can utilise to improve their understanding and shape their business for the better.
I'm delighted to join forces with Natasha McDonough and Danielle Phillips to cultivate this collaborative event, alongside special guests from the industry. We've really enjoyed planning this jam-packed agenda and are looking forward to its reception."
Driving mechanisms to gather employee experience is key in an ever-evolving recruitment and staff retention arena, and it's cited that if done effectively and coherently this can link to increased productivity and profitability for businesses. The event 'Improve your employee engagement through insights and action' will take place on Tuesday 7th November (8.30am – 12pm) at Hope Street Xchange, Sunderland, and attendees will learn how to capture useful employee insights and the internal communication strategies that can be used to turn data into action.
Sarah McKenna HR Recruitment connects HR talent with growing businesses for a perfect match of skills, values and culture. Alongside hosting the event, Sarah McKenna will cover how understanding employee insights can support effective employer branding and ultimately better recruitment.
Through market research, including the likes of surveys and focus groups, MMC Research & Marketing is all about finding out what employees, customers and stakeholders are thinking, what it means, and what to do about it. Managing Director, Natasha McDonough will talk through the design and implementation of effective and bespoke staff surveys, as well as the techniques used to take a deeper dive into data. Attendees will learn more about MMC's client, Vantec, and their current recruitment and retention research project and the kind of data they've uncovered that will transform the way they support their people and attract future talent.
Operating on a global scale, Durham-based Inside Out Communications Consulting has successfully penetrated the tech, HE and cyber security sectors building an esteemed reputation across the field as highly experienced and connected digital transformation and cyber security communications consultants.
Danielle Phillips, Director and Principal Consultant will help businesses learn how to turn their insights into impactful change by sharing the Inside Out model for behaviour change. Danielle will outline the simple steps organisations can take to listen to teams, engage staff and involve them throughout as changes are implemented, taking employee experience from good to great.
Alix Bolton, Group HR Director of Walker Filtration will also join the panel and will reflect on the learnings of the morning, closing the event with a summary of her recommendations that HR professionals can take forward from the day.
To sign up click here.