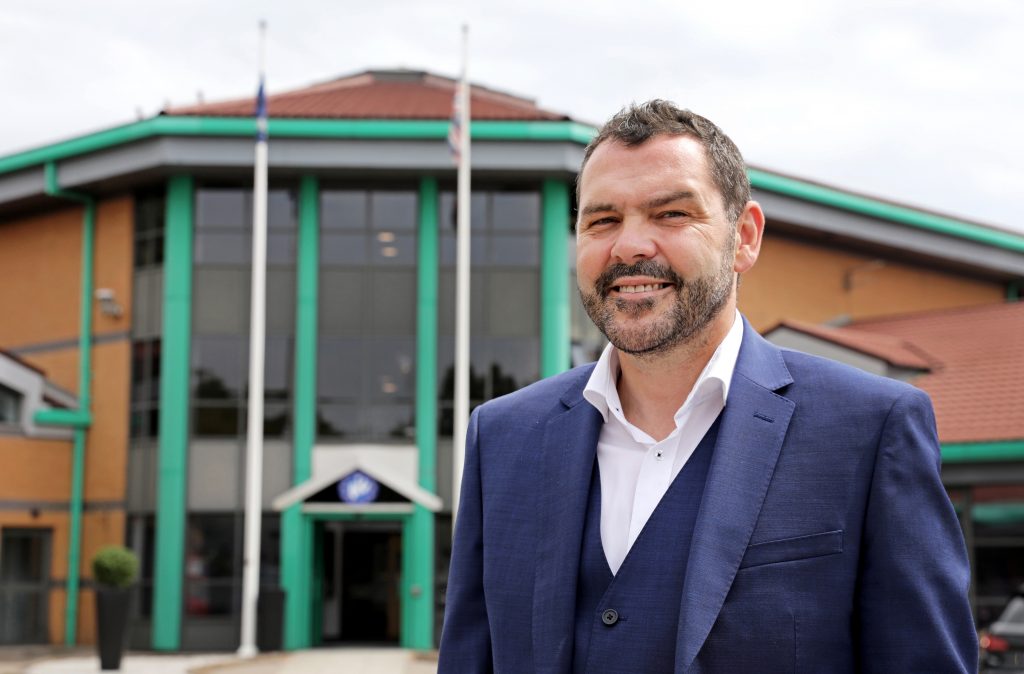 The leader of a business support organisation has been recognised for his outstanding contribution at a National Awards Ceremony.
National small and micro business support association National Enterprise Network celebrated the finale of their 2020 conference by announcing the member organisation winners of the Enterprise Annual Awards.
The Awards recognised those National Enterprise Network members and the wider enterprise support sector who have gone the extra mile in the most challenging year for business that any have had to face.
This year, National Enterprise presented an additional award for Outstanding Contribution in recognition of the exceptional work of one individual.
The award was presented to Paul McEldon, Chief Executive at the North East Business and Innovation Centre (BIC).
Since his appointment, Paul has injected fresh thinking into establishing the BIC as a primary regional player in the fields of incubation, innovation and business support. In addition to his work with the BIC, Paul has been Chair of the Board of North East Enterprise Agency (NEEAL) Ltd for over ten years and continues to be a driving force behind them.
NEEAL was set up in 2008 as a unique collaboration of nine award winning enterprise agencies to support businesses across the North East of England and was established to make sure there was regional coverage of enterprise and business support services. All of this has been delivered under guidance, direction and support of Paul. His colleagues on the NEEAL Board have individually fed back their thanks for his support. There is certainly a huge amount of respect for the work that he does. One of the comments read:
"Paul has a very understated way of working, a quiet style that really packs a punch! He is a fantastic collaborator, a trusted partner with a high level of integrity which makes him highly effective at driving the enterprise agenda. He has clear vision, coupled with intuitive action, which makes a significant impact across a wide range of partnerships. He's a real unsung hero."
Chairman of the National Enterprise Network, Alex Till, praised winners, commenting, "Small and Micro Businesses are the backbone of the UK economy. The members of the National Enterprise Network, up and down the country, are all critical to the creation and growth of tens of thousands of businesses that otherwise would not exist and provide much needed employment, particularly in less advantaged areas. Winners of the various categories in the annual Enterprise Awards thoroughly deserve the recognition."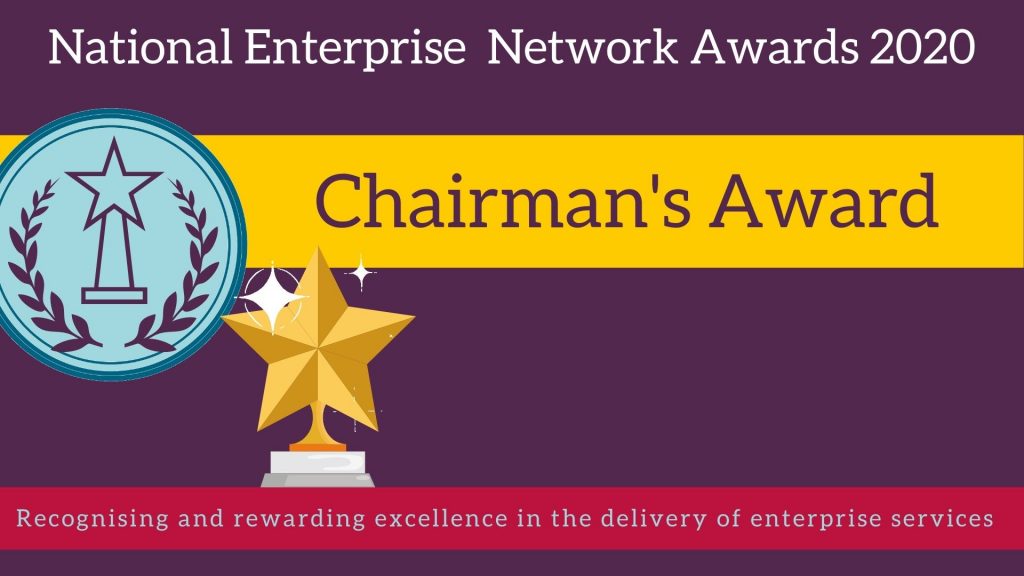 Winners in each of the categories were as follows:
Enterprise Engagement Award
Winner: Enterprise Exchange
Innovation in Education Award
Winner: LSE Generate
Highly Commended: Centre for Innovation and Entrepreneurship, University of Bristol
Enterprise Support Champion
Winner:Polly Hargreaves – Staffordshire Chambers of Commerce
Highly Commended: Kate Everett, Colbea
Enterprise Impact Award
Winner: Birmingham Enterprise Community CIC
Enterprise Support Organisation of the year (under £750k)
Winner: StartUp Croydon
Enterprise Support Organisation of the year (over £750k)
Winner: Staffordshire Chambers of Commerce
Chairman's Award
Winner: Paul McEldon, North East BIC