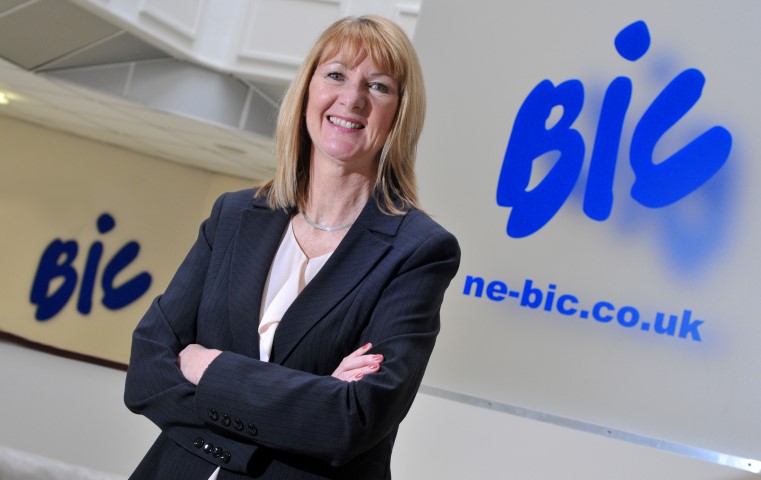 A LEADING North East provider of business support is encouraging those aged 50 and over to consider self-employment, after it saw enquiries for start-up support increase throughout the pandemic.

Proving that entrepreneurship isn't just a young person's game, the North East Business and Innovation Centre (BIC) reported that 21% of all their enquiries for start-up support came from people over the age of 50 during the Covid-19 crisis.

The businesses founded during the period spanned a wide range of sectors, from consultancy to cleaning and legal to tutoring services. The research also showed that, due to lockdowns and restrictions, more people also explored the possibilities of starting up businesses they can run from home.
Shirley Hermiston, business support manager at the BIC, said: "We're delighted to be able to provide start-up support to such a broad range of people here at the BIC and the rise in enquiries we've received from aspiring entrepreneurs aged 50 and over during the past 12 months just goes to show you are never too old to start a business.
"After all, the UK has an ageing population, and everyone should be given the chance to start a new business, regardless of their age. It's important that we work to support mature entrepreneurs and give everyone an equal opportunity to explore their ideas and find out more about the support available to them.
"Mature entrepreneurs also have a number of unique advantages over young people when it comes to starting a business. Thanks to their years of experience and advanced skills and knowledge, they have the confidence to help them overcome

many of the most common challenges that can come with starting your own business, and the ability to leverage their talent with a depth of experience and wisdom that naturally comes with age. They may also have access to capital, helping to accelerate their business ideas from the get-go.
"After what has been a challenging year for many industries, we're delighted to have helped so many people explore the concept of self-employment, especially from such a broad age range."
One such entrepreneur who received support from the BIC during the Covid crisis was Julie Welsh, now in her 50s, from Sunderland.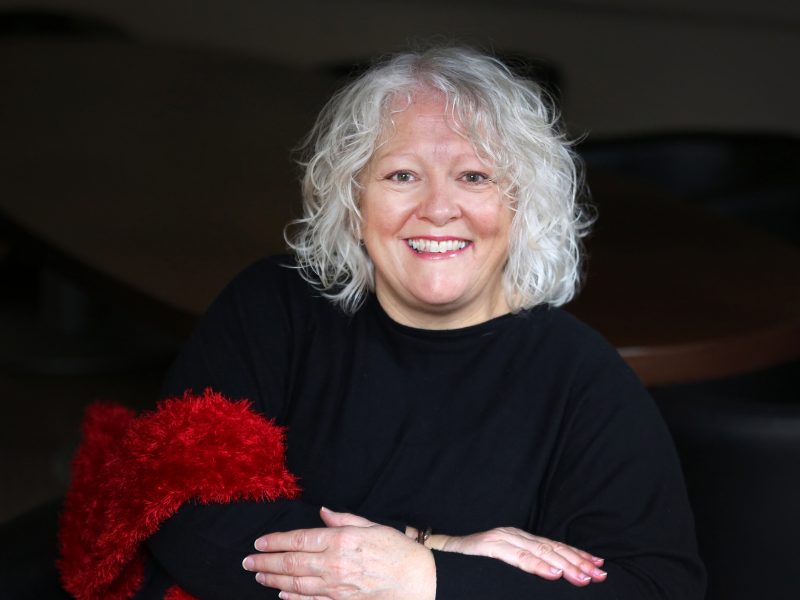 A former lecturer in further and higher education who landed her job after returning to the classroom in her 30s, Julie took voluntary redundancy, and was then introduced to a business adviser, Victoria Moodie, who was able to help her make the leap into self-employment.
Since then, Julie has launched her own business, Adults Achieving with Julie, which aims to support mature students to pursue and achieve their ambitions.
Julie said: "I was hesitant when I went to my first workshop at the BIC, because starting something completely new again in my 50s was a big step, but I think it's a big step no matter what your age.
"There is always appetite for career change when people get to their 30s and 40s, but I expect Coronavirus will prove a catalyst for a lot more change.
"People have had a chance to reflect on their lives or have had changes to their circumstances that will lead them to do new things. We only live once, and we deserve to make the most of it."
Now with clients of her own and ongoing support from Victoria at the BIC, Julie said: "I've got a lot more time now that I work for myself, and although the years of experience have helped a lot, I'm still learning and developing new skills, which I love. It helps with my mental wellbeing and keeps my brain active, without the pressure of working for someone else."
57-year-old Paul Ness, from Washington, also made the leap into self-employment during the pandemic after launching SafeNess Safety Support Ltd after identifying a gap in the market for the provision of professional face-fit testing for those working in high-hazard industries.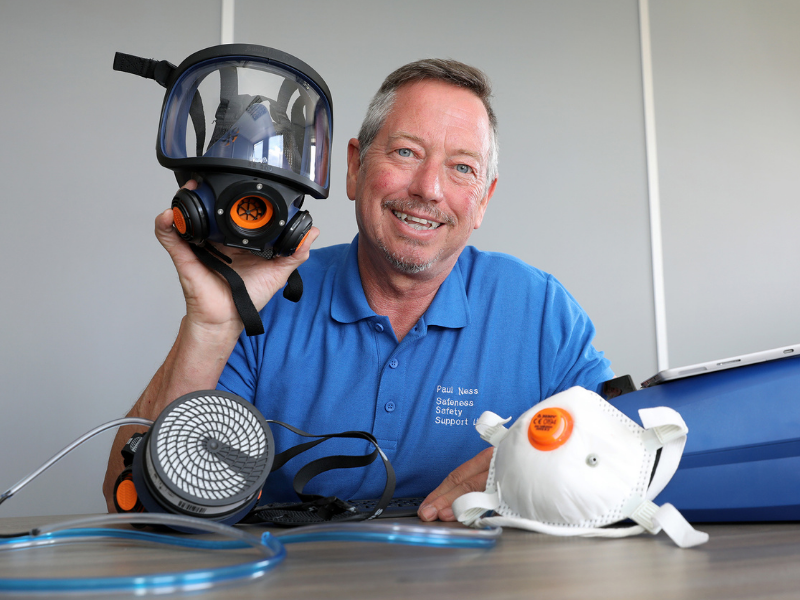 Speaking about his experience, Paul said: "Prior to launching SafeNess Safety Support Ltd, I spent 35 years working for Arco – the UK's leading supplier of Personal Protection Equipment (PPE) – and worked with a number of organisations to develop guidance on face-fit testing and best practice.
"As health and safety standards began to improve, I came to realise that there were many providers of face-fit tests but that very few were Fit2Fit accredited. Fit2Fit is an accreditation developed jointly between the Health & Safety Executive (HSE) and the British Safety Industry Federation (BSIF) in order to ensure a level of "quality assurance" within the face-fit testing industry."
Once Paul had identified his niche, he contacted Job Centre Plus for advice and was signposted towards the North East Business and Innovation Centre (BIC).
When talking about starting his business later in life, Paul said: "The team at the BIC have been fantastic with Margaret in particular being a great support. It's easy to talk yourself into starting a business, but it's not always easy to see the light through the trees when there's so much happening around you."
Founded over 25 years ago, the North East BIC has helped thousands of businesses set up since opening its doors in 1994, helping create thousands of jobs and driving innovation among the region's small and medium sized business community.
For more information on the North East BIC and their start-up services, visit: https://www.ne-bic.co.uk/starting-your-business/
Start-up support is provided by the North East BIC through the Enterprise Support in the North East 2 project which is part funded through the European Regional Development Fund.
For information on support available at the BIC to start-up your business call 0191 516 6111 or click here.