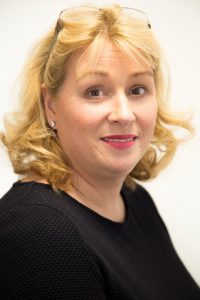 From 18 -20 October, around 3000 young people from Sunderland College will join forces with Sunderland BID and the council for 100 Quick Wins, a scheme which will see at least 100 jobs done that will spruce up the city centre.
Tasks including the painting of shutters, weeding and litter picking will be undertaken by the college students and staff across the three days, while the council focus on some of the bigger tasks at hand.
The initiative hopes to highlight the ongoing regeneration of the city centre, building local pride and a sense of awareness about the importance of keeping the city centre looking good.
Some of the activity will be around the Park Lane Market area, close to the college's city centre campus, where the plan is to refurbish the market stalls and surrounding fixtures.
"We have identified a number of areas where a spruce up would make a huge difference and which doesn't fall under the remit of any other organisation," said Sharon Appleby, Head of Business Operations at Sunderland BID.
"This is a fantastic opportunity for a huge amount of people to work together on an initiative which will contribute towards our aim – to make Sunderland a vibrant place to live, work and do business.
"At the same time it's a great example of partnership working in action, of major organisations working together for the good of the city."
Sunderland College student, 16-year-old Tahluma Begum, said she and her friends were delighted to be supporting the scheme.
"It's great for students to get the opportunity to be part of a project like this. It not only will see us help improve parts of the city that could do with a bit of a clean-up but it also gives us the chance to show how much we care about the local community," said Tahluma, who is studying for a level three diploma in Health and Social Care.
Along with the main clean-up activities, a number of students will be involved in supporting the events, from providing entertainment to keep the cleaning teams motivated to running a digital campaign to highlight the work.
At the same time, a range of products and equipment are needed to help make 100 Quick Wins a success and the hope is now that the city will support the call.
"We are hoping that local firms and suppliers can come forward and help us out by donating or lending vital items," said Sharon.
"Much of the work can't be carried out without them, and we are keen to talk to anyone who may be able to work with us for this very good cause."
Any firms which wish to lend or donate items of equipment, or see the full list of what is required, should email kirsty.currie@sunderlandbid.co.uk