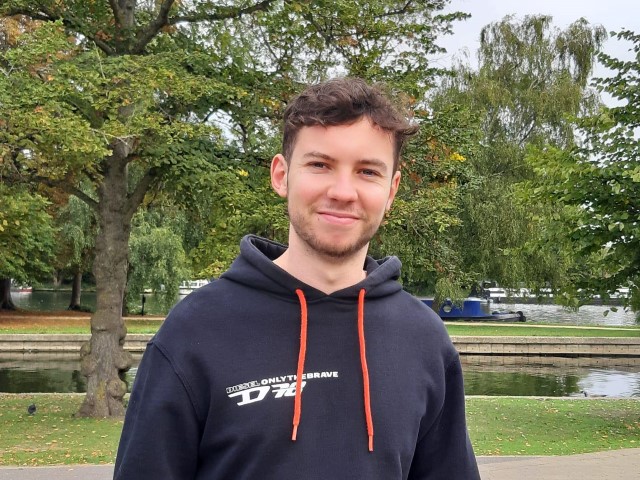 Climate Action North has bolstered its team with the appointment of a university student volunteer who will focus on helping the community interest company drive forward its business engagement programme and assist with blog writing for its website.
James Mills, who is on track to graduate from Bristol University with a first-class degree in Geography this summer, contacted Climate Action North to offer his support after meeting Managing Director Sharon Lashley during one of its Green Recovery Action Network meetings.
He said: "I approached Climate Action North as I was really impressed with the enormous amount of work that they are doing to tackle the climate crisis, and I wanted to offer my help as well as get a head start on my professional career in the environment and sustainability field.
"When I found out that most, if not all, of their projects are funded by sponsorship from the private sector I knew that I could bring something of value to their work having recently completed my final year dissertation investigating corporate approaches to environmental sustainability."
The Climate Action projects include the award-winning Wear and Tees Action for Rivers (WATAR) initiative, which focuses on clean-up activities on the beach, on the water, on mudflats and on rocks with all plastic collected being repurposed and recycled, along with Pollinator Parks, which rewilds business parks and Global Wilders, a project offering activities for people and communities to tackle the climate crisis through actions which include saving energy, reducing waste, restoring nature, and conserving biodiversity.
The company is also planning to launch an online toolkit to help businesses build their resilience to interruptions created by the climate crisis and has also built a community of over 60 members through its Green Recovery Action Network.
Sharon Lashley said: "We rely hugely on the support of the business community who can sponsor our projects to support their own Corporate Social Responsibility (CSR) agendas whilst also fulfilling their UN Sustainable Development Goals and in doing so can help us to achieve the necessary action needed to halt the climate crisis.
"James clearly has a superb wealth of knowledge through his university research, and we are delighted with his offer to help us better understand what CSR means to businesses. Ultimately this will help us to continue the momentum in extending our sponsor membership in the business community in the North of England and offer them the invaluable opportunity to support our raft of practical projects that take direct action in tackling the climate crisis."
James will also provide marketing support by writing blogs for the company's website which cover a range of topics from news announcements, advisory pieces, and insights into climate solutions.
Sharon concluded: "We are looking forward to welcoming James on board for his placement and supporting his ambition of pursuing a career as an environmental professional."
Climate Action North Sponsors currently include: Resilient Business Systems; AR Power; Arktek Group Limited; JC Atkinson, and The Stephenson-Mohl Group.
Businesses wishing to find out more about sponsorship opportunities can contact Sharon at sharon@climateactionnortheast.org.uk