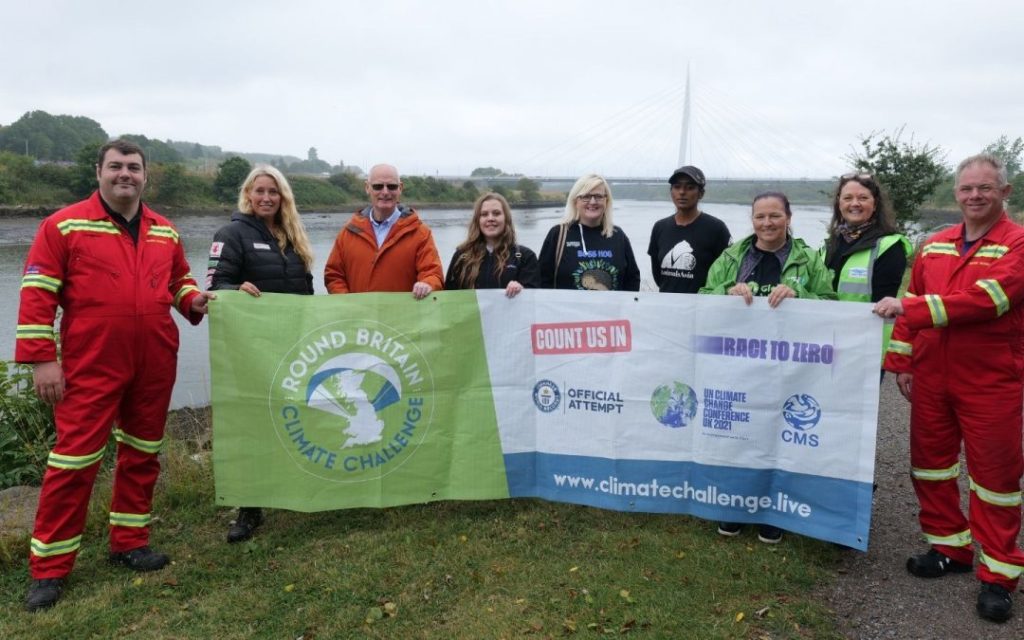 Sacha, Ambassador for the UN's Convention on Migratory Species, founder of CWB, and known as the Human Swan, is undertaking a 3,000-plus mile journey around Britain in a specially adapted electric paramotor powered by solar and solar batteries.
As long-standing supporters of Conservation Without Borders (CWB), Climate Action North was delighted to welcome Sacha Dench and the Round Britain Climate Challenge (RBCC) team to the North East Business and Innovation Centre (BIC) located beside the River Wear in Sunderland.
The mission is designed to inspire and excite the nation to get involved in tackling the climate crisis, and the team are landing in locations across the UK to interview environmental campaigners as part of their Climate Champions campaign. A compilation of these stories will be presented at COP26 climate change talks in Glasgow in November.
They landed in Sunderland to check out the award-winning Wear and Tees Action for Rivers (WATAR) initiative, which focuses on clean-up activities on the beach, on the water, on mudflats and on rocks and will repurpose and reprocess all collected plastic. WATAR is delivered in partnership with marine safety partners Swiftwater Solutions and local company Impact Recycling.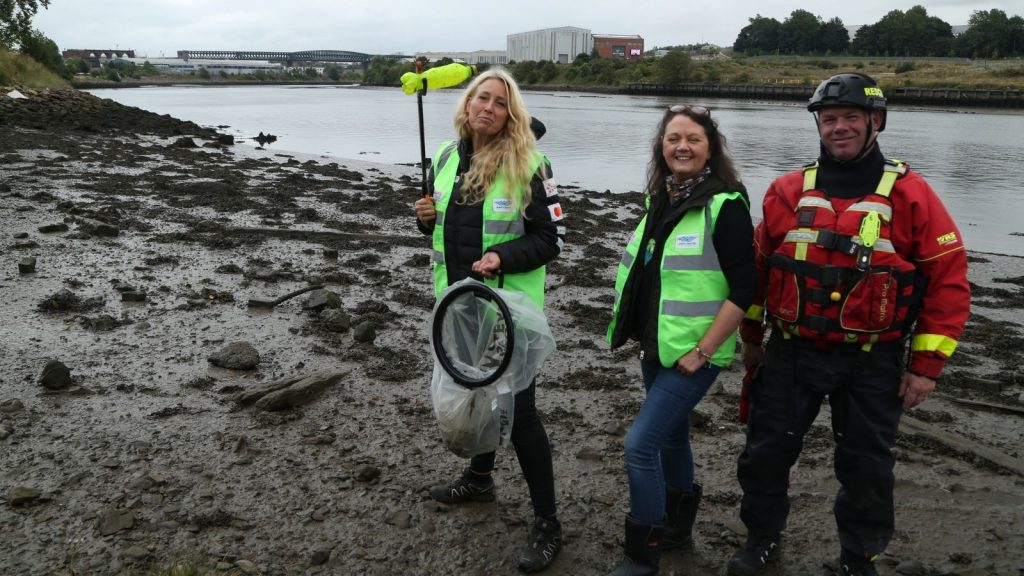 Sharon Lashley, Managing Director for Climate Action North, said: "It was fantastic to catch up with Sacha and the team and share with them the practical action we take in the climate emergency here in the North of England. Taking appropriate and tangible action now is critical as we don't have much time left to solve the climate crisis."
Sacha also took part in a Climate Action North litter pick on Timber Beach beside the BIC resulting in a haul of 10 bags and a shopping trolley.
Sacha said: "Climate Action North work tirelessly to support and spearhead projects that address climate change solutions, and it was brilliant to talk to them and find out more about the WATAR project and how it supports biodiversity and takes positive climate action."
The RBCC team also met Climate Action North sponsors and supporters, Arktek Ltd, landowners SEP Management Company Ltd, the BIC who powered the CWB Electric vehicles during their visit, and property owner and investor Malcolm Ridley who kindly donated to support the work of both Climate Action North and RBCC.
Follow the expedition and Sacha's progress.
Follow Climate Action North projects and get in touch to support our work and get involved. Our actions now will make a difference to tomorrow.
Original article posted here.