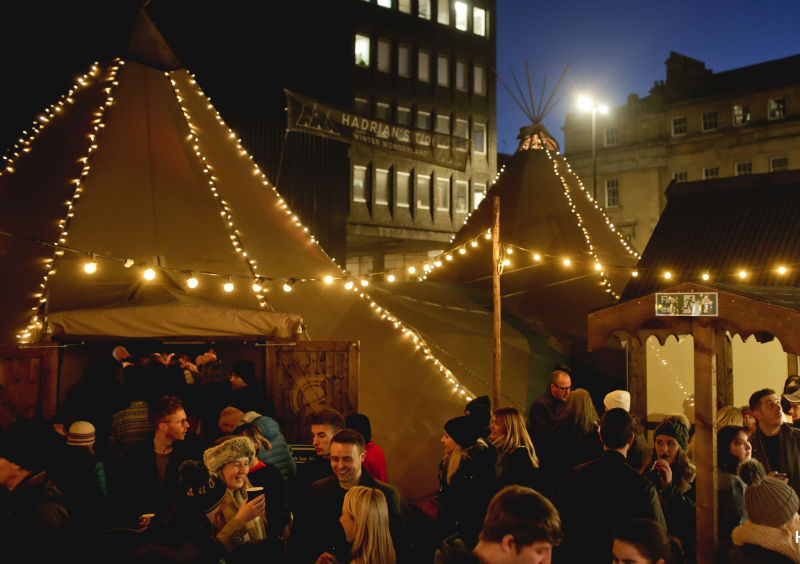 Sunderland is revving up for Christmas after its packed festive programme was given the green light.
From 21 November, with the switch-on of the Christmas lights, right through to 22 December, there are events and activities for all ages.
And Hadrian's Tipi is set to make a welcome return after council bosses gave it the go-ahead to take up residence in the city.
This year, the tipi will be based at the former Crowtree Leisure Centre site and will provide a winter retreat where visitors can warm up by the fire pits, sip mulled wine and listen to live music.
There will be a festive marquee providing additional indoor and outdoor areas along with Hatch 76, which will be serving duck fries, duck wraps and burgers throughout the day and into the evening.
In addition, the ice rink – now a firm annual fixture courtesy of Sunderland BID – will return to Keel Square .
The BID is also joining forces with the Bridges on a number of seasonal events, including the annual Reindeer Dash on 8 December and the return of its popular Business Shopping Night on 5 December.
Another highlight of the festive programme is Sunderland City Council's Festival of Light, which has moved for the first time from Roker Park to Mowbray Park.
From 21 November to 22 December visitors can enjoy a number of new light installations, with a programme of events planned every Thursday to Sunday.
The hope is that the variety and scope of the activities will also prove a huge boost for the local economy, bringing in visitors from across the region and beyond and making it a bumper Christmas for the city's businesses.
"Our Christmas programme last year was a huge success," said Sharon Appleby, Head of Business Operations at Sunderland BID.
"And this year, by spreading the activity programme across all corners of the city – and by providing events that people of all ages can enjoy – we hope to welcome even more people to the city centre," she said.
Neill Winch, CEO of Danieli Holdings, said: "We are really pleased to be bringing the tipi back to Sunderland for a second year and being part of Sunderland's Christmas celebrations.
"The whole family, including the dog, can come and spend quality time together at the tipi and get into the festive spirit. It's also the perfect place for a Christmas night out with work colleagues and friends."
"Whoever people choose to come along with, they are sure to have a great time and experience the magic only Christmas time can bring."
For further details of the Christmas programme, visit www.christmasinsunderland.co.uk