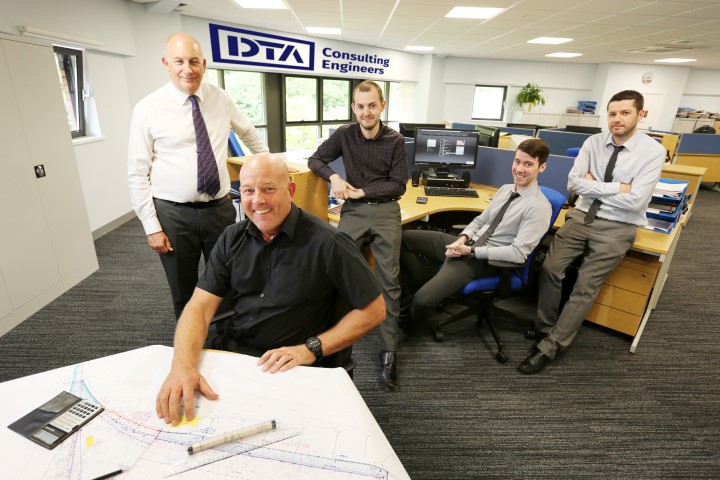 A North East engineering consultancy firm is celebrating 30 years in business with a move to new premises.
Previously located in Washington, DTA Consulting Engineers was established in 1987 and has recently moved its headquarters to the North East Business and Innovation Centre (BIC) in Sunderland.
The company provides multi-disciplinary consultancy services including Structural, Civil, Mechanical and Electrical engineering and plans to expand its workforce over the coming months. The company believes the move to the BIC will enhance its relationships with its customers across the region, Civil Engineering Partner Kevin Hands explains: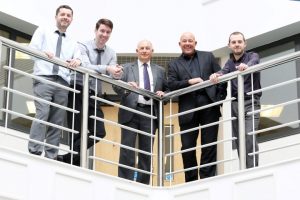 "Our team of engineering specialists provide services across all disciplines which enables us to provide a complete service for projects operating in partnership with our clients to achieve successful, often innovative solutions and outcomes.
"Whether it's to manage a full-scale construction project or a single residential property, we have the in-house expertise to provide practical solutions to ensure projects run smoothly and to budget."
Now occupying over 1,300 sq ft in office space, DTA will continue to build on its reputation across the region and the rest of the UK as well as grow its team which includes several new graduate roles. Kevin continues:
"We currently employ 18 staff, seven of which are based here in Sunderland. We are passionate about providing opportunities to attract talented individuals and are currently interviewing graduates from local universities.
"We chose the BIC due to the location and its fresh, modern working space which was completely customised and reconfigured to suit our requirements.
"In particular, we like the lively environment. With the various businesses located across such a large site, you might assume contact with your business neighbours would be difficult. However due to the various communal areas, the café and networking events at the BIC, we are encouraged to network and get to know local businesses."
Centre manager at the BIC Donna Surtees adds:
"Here at the BIC our services are designed to bring businesses together allowing them to network and be part of a supportive community.
"It's important for us to work closely with businesses and offer a flexible approach to customising space and I am delighted to welcome DTA to their brand new home."
For further information about DTA click here
To find out more about the BIC's business space call 0191 516 6066 or click here