A FESTIVAL of sustainability will be taking place in Sunderland next month.
EcoFest Sunderland will be happening across the city centre during the first weekend of October [1 – 2 Oct].
The weekend-long festival will see families and residents partake in a range of fun activities at the Bridges and the Museum & Winter Gardens on Saturday while also learning more about the environment and green living.
An array of local businesses will also be selling their wares at a pop-up market which will spring up in the Bridges' central square on Saturday and Sunday.
Delivered in partnership by Sunderland City Council, Climate Action North and supported by Sunderland BID and the Bridges, the pop-up market will be taking place both days at The Bridges, with a full programme of events taking place at the Sunderland Museum and Winter Gardens on Saturday 1 October.
Cllr Graeme Miller, leader of Sunderland City Council, said: "We are thrilled to announce the launch of EcoFest Sunderland and are looking forward to what should be a great weekend and a real opportunity for all of us to learn more about climate change and the small steps we can all take to make a difference.
"We must all act now if we are to rise to the challenge of fighting climate change and events such as this will be key to encouraging community engagement and shining a light on the work we all need to put in to help achieve net zero."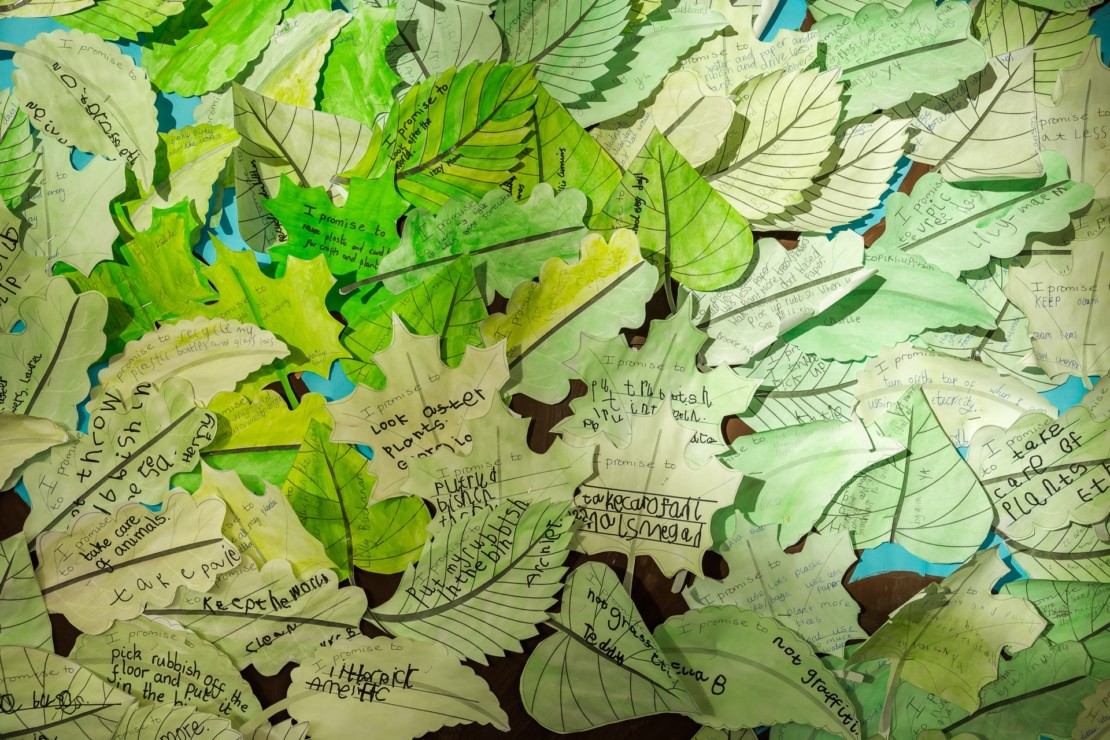 Activities will include a family Ecofest trail around the Museum and Winter Gardens, opportunities to make climate pledges, the chance for children and young people to take part in a We Love Sunderland poster competition, and Neuron scooter demonstrations for adults. There will also be stands to visit from local projects and initiatives on energy, transport, water, wildlife, food and more.
Sharon Lashley, founder of Climate Action North East, said: "We're thrilled to partner with the City Council for EcoFest Sunderland and, through our One Small Change roadshow, we'll be on hand to support and inspire people to make one small change, such as saving energy and water, reducing waste, or rewilding their gardens, to help the planet and ensure the environment is safe for future generations."
The launch of EcoFest Sunderland follows the news that Sunderland City Council has joined more than 80 local authorities in launching a 'Refill' scheme to help businesses and residents become less reliant on plastic packaging.
Refill is an award-winning behaviour-change campaign to help people live with less waste by providing a platform to connect them and their communities to places they can eat, drink and shop without single-use plastic packaging.
A total of 104 Refill stations are already registered on the platform within Sunderland, including high street chains and retailers such as Greggs, Costa, Starbucks, Asda and Morrisons as well as several of the city's independent businesses.
Another key aim of the festival is to educate families about the economical – as well as the environmental – benefits of leading a more sustainable lifestyle.
This includes how to be more energy efficient, how to save resources like water, how to avoid food waste and how initiatives such as Refill can help keep our oceans clean.
Sharon Appleby, chief executive of Sunderland BID, said: "We are delighted to be supporting EcoFest Sunderland and to welcome local and regional traders along to showcase their wares in our city centre.
"Sunderland is home to so many inspirational businesses that take such pride in making it a better, greener city and this is evidenced by the success of schemes such as Refill Sunderland which launched earlier this year."
For more information on EcoFest Sunderland, visit My Sunderland.