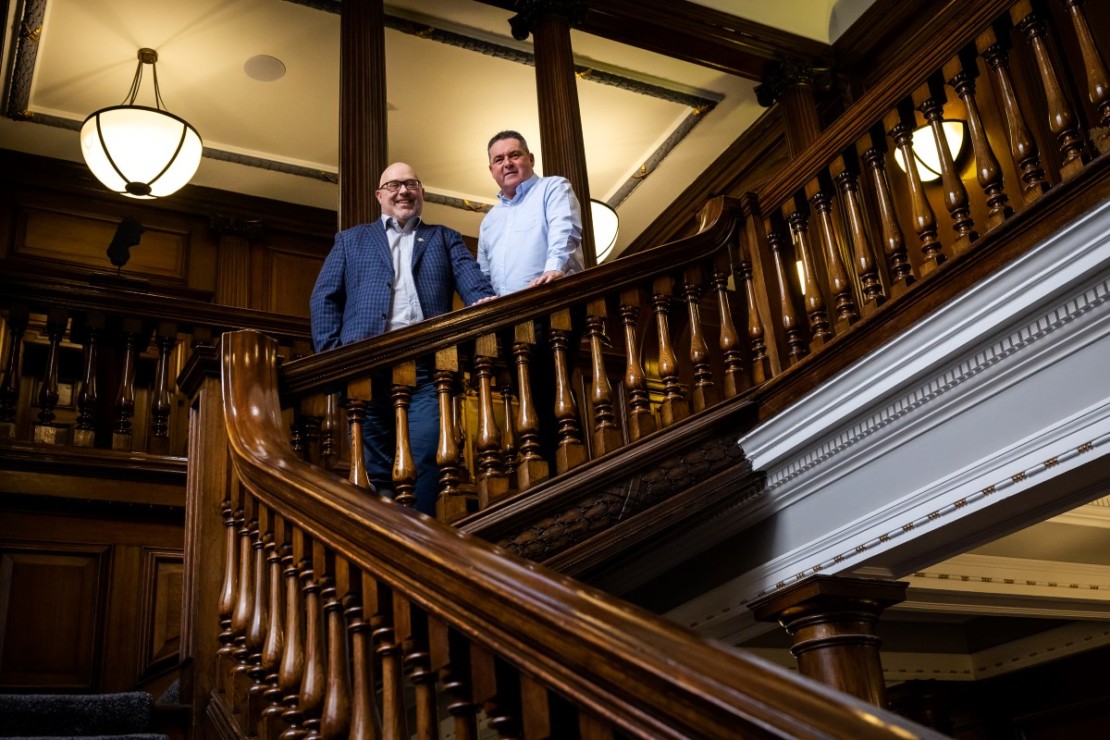 AN ENGINEERING entrepreneur has put retirement plans on pause to support several blue-chip engineering supplier companies to grow in the UK and Sunderland.
Steve Tobbell had a 30-year career at Nissan Sunderland before retiring in 2020, but it was only a few months before his experience and standing in the industry led to several engineering supply companies reaching out to ask if he could help their organisations during the difficult COVID-19 Pandemic.
Steve set up Tobbell Engineering Solutions – now based in the Wear Commissioners Building in Sunderland city centre – to offer management, technical services and advice to several engineering supply companies wanting to expand their operations in the UK.
Now in its third year, the company has worked with some of the biggest firms in the automotive and oil and gas sectors.
"I was looking to retire when I left Nissan and wasn't looking for work, but I think I lasted about three months before I was right back into it," said Steve.
"One of my contacts recommended my services to the engineering team at Magna in the Midlands and Baker Hughes in Scotland and it has taken off from there. It was during the Covid lockdown, and I felt I could do something, so I started to work from home and it's grown from there.
"I only planned to work on a part time basis, but it's really taken off. We're closing in on having delivered nearly £1million worth of project work and it's turned almost into a full time job. From January 2023 we added Japanese company Kosmek to our portfolio and we now represent Kosmek in the UK, which will be a terrific challenge for us as they are a global blue-chip company. Retirement is on the back burner for the time being.
Tobbell Engineering Solutions play a role in pre-sales activity, probing & finding new projects, providing technical input to help clients offer solutions to customers. The company is also deeply involved in aftersales and provides project management – taking projects from cradle to grave.
Two of the company's biggest clients are Flow Tech, a Nissan supplier based in the Czech Republic, and Kosmek – both companies provide engineering hardware typically supporting assembly, machining, fabrication and automation.
Steve added: "I'm 63 and still have the energy for it, but at my age you don't know what's round the corner. My agreement with Kosmek will hopefully cement their representation in the UK and with that in mind it would be wonderful to have them based in Sunderland in the future."
A passionate Wearsider, Steve wanted to base his company in Sunderland and hopes to attract jobs and investment to the city.
"I'm from Sunderland and I'd like to leave a tangible legacy for the city at the end of my career that I can look back on and think 'yeah, I did that'," said Steve.
"I'm watching the city grow and I'm excited about that. I'm keen to be part of that and I'm passionate about local firms and try to use the technical skill base in Sunderland whenever possible."
Steve recently appointed an office manager and is hoping to add more employees as the company grows.
Councillor Graeme Miller, leader of Sunderland City Council, said: "Steve has quickly built up a business that is operating with some of the biggest names in the automotive and oil and gas sectors and I'm delighted that the company is doing this from a base in Sunderland city centre.
"Manufacturing is a key sector in our economy, both for Sunderland and the wider region, and Tobbell is another great example of how the city is a global player in this sector."
The council's Business Investment Team signposted Steve to funding available via the North East BIC. This helped the company buy equipment to help promote what it does to potential clients.
Hina Joshi, Business Adviser at the North East BIC, said: "It was great to be able to help Steve secure funding to help his growth plans and I look forward to seeing how the company evolves in the future."
For more information on Sunderland as a place to do business, visit: https://www.mysunderland.co.uk/business-and-investment