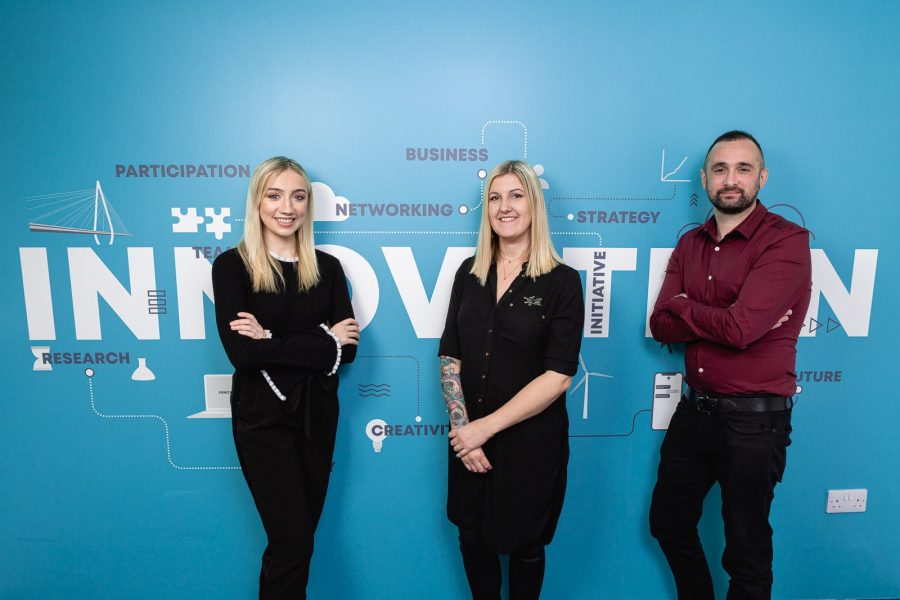 Blueocto, a successful web development company based in Sunderland, has gone from strength to strength, taking on new employees and clients despite the Covid-19 pandemic impacting almost every part of the economy.
Established 6 years ago, Blueocto is now a thriving women-led technology business and this latest recruitment drive reflects the ongoing company growth, which is helping to boost local employment.
Challenging industry norms and adopting an out-of-the-box approach, Blueocto was recently featured in the Clutch top 100 design firms for SEO – an amazing achievement for a small, upcoming business and testament to the brand's outstanding reputation.
Caroline Hagan, founder of Blueocto, said: "We see Blueocto as a square peg that doesn't fit the round hole, but that isn't a bad thing.
"We like to do things differently around here, providing impactful website design and development solutions that help businesses of all shapes and sizes to stand out from the crowd and achieve their business objectives.
"We are incredibly proud to be a thriving, female-led company within the tech space, based in the North East Business and Innovation Centre (BIC)."
With over a decade of experience in creating websites for small and medium-sized businesses and charities all over the UK, Blueocto has built an impressive portfolio and earned a proven track record for achieving high impact results.
Specialising in providing bespoke web services including website design, responsive web development, ecommerce solutions and WordPress websites, the company has thrived during the pandemic and won several new clients.
Caroline added: "We care about our clients and about doing right by them, their customers, and their business. We have grown significantly during the pandemic and can't wait to see where our team takes us in the coming months. It's an incredibly exciting time for us.
"There's no smoke and mirrors with us, we don't baffle you with jargon, we pride ourselves on being clear and concise from the moment you get in touch. This approach has been paramount to our growth."
The Covid-19 pandemic has had a huge impact on the economy and businesses across all sectors. However, Blueocto's on-going growth highlights that there are still opportunities for businesses in the north east to thrive.