About the BIC
The BIC is an enterprise agency and business centre responsible for putting its heart into supporting new and established businesses in the North East. Since opening in 1994, the BIC has created over 7,500 jobs, has helped over 3,000 businesses start up and is home to over 235 businesses in three business centres. Now employing 46 members of staff, including 19 over the age of 50, the BIC is committed to retaining the valuable skills of our older workers.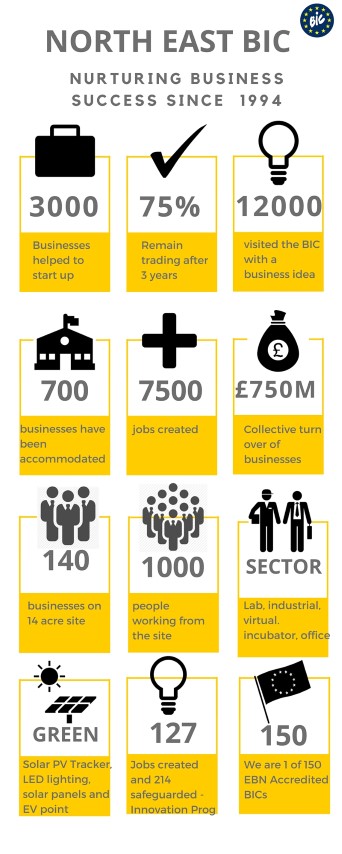 The challenge of an ageing workforce
There is a major issue in the economic landscape that is affecting businesses and one that just isn't talked about enough is the UK's ageing workforce. Birth rates are declining, while life expectancy for men and women is at an all-time high. Between 2018 and 2025 there are forecast to be one million more workers over the age of 50 in the UK and 300,000 fewer workers under the age of 30 in the UK (Mercer's Workforce Monitor, March 2018). If the over 50's retire and leave the labour market, skills shortages already evident across many industries, will be exacerbated.
Therefore, there are good reasons to encourage all businesses to consider strategies to retain older staff who can plug skills shortages and ensure that our businesses continue to thrive and adapt to a changing economic climate.
An ageing workforce: solutions and benefits
Phased retirement
The BIC is now offering staff a phased retirement where arrangements are made to allow staff who are approaching retirement age to continue working, but on reduced hours, and eventually transition from full-time work to full-time retirement.
This allows staff to slowly adjust to new patterns of working and living and it allows the business to retain skilled and knowledgeable staff for longer.
Additionally, the BIC believes that phased retirement enables all companies – particularly SMEs – to retain their more experienced workers for longer. With a structured succession plan, older staff can pass their knowledge on to younger members of staff who could benefit enormously from learning from their more experienced colleagues.
Unpaid leave
As part of the BIC's flexible working strategy, staff are sometimes able to take leave without pay (LWOP) when they have used all of their paid annual leave. This positively contributes to the health and well-being of staff who may want to take additional leave and it also helps to present the company as a progressive brand as well as an attractive employer to work for.
Health and well-being
According to the mental health charity, Mind, approximately one in four people in the UK will experience a mental health problem each year, while one in six people in England report experiencing a common mental health problem such as anxiety and depression. Therefore the BIC – wherever possible – strives to create a healthy working environment for all of its staff.
One of these ways is to provide exercise classes to staff. The BIC currently organises weekly exercises classes such as Pilates and Callanetics to promote a positive culture that encourages health and well-being.
According to Mind, participating in classes, as well as other forms of physical activity or sport, will bring the following mental health benefits:
Reduced anxiety and happier moods;
Reduced feelings of stress;
Clearer thinking;
A greater sense of calm;
Increased self-esteem
Embracing flexibility in the workplace
The BIC's Information & Contracts Manager, David Oliver, has recently entered a phased retirement.
He said: "Phased retirement allows me to carry on working but importantly I get to spend more time with my grandchildren and more time doing voluntary activities with charities and the church, as well as helping my family.
"The BIC have been very supportive – they allowed me to choose my hours and reorganise my duties accordingly."
The BIC's Business Support Manager, Shirley Hermiston, takes on average around three weeks of unpaid leave per year, allowing her to fully embrace flexibility in the workplace.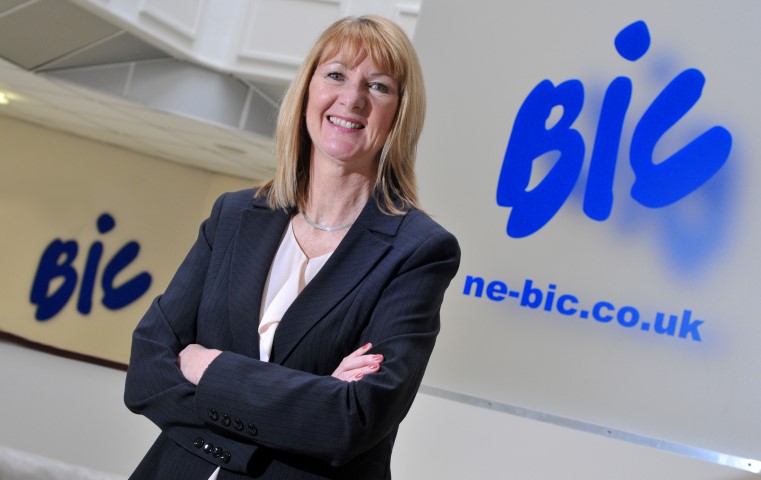 She said: "The unpaid leave allows me to take more concentrated time off with family rather than taking off the odd day here and there. This helps with recharging the batteries! I've also been allowed to change my working hours for periods at a time to manage situations like visiting hospital.
"The BIC understands an individual's personal circumstances and offers solutions that could help. But flexibility works both ways, it makes staff offer even greater commitment – ensuring the job gets done."
The BIC's Chief Executive, Paul McEldon, added: "We're committed to retaining the valuable skills of our workers. We believe it's important for employers to offer opportunities such as flexible working so they are happy in the workplace.
"And a happy workforce is a productive one."