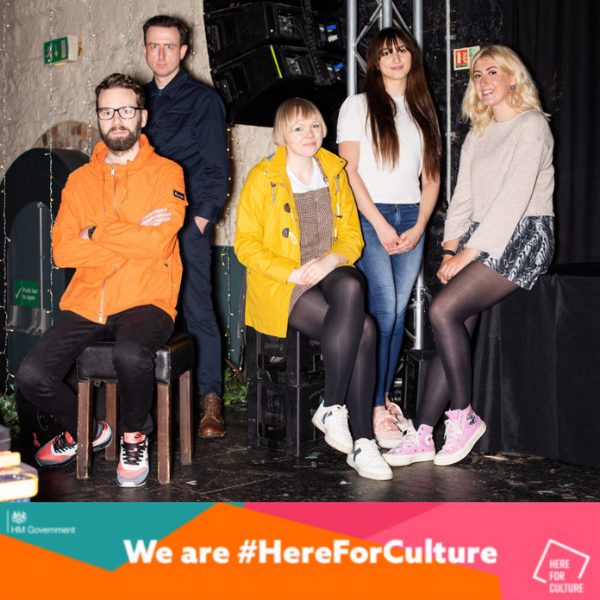 North East music and business support agency Generator has been awarded funding from the government's £1.57bn Culture Recovery Fund (CRF) to help face the challenges of Coronavirus and ensure they have a sustainable future, the Culture Secretary has announced today.
Administered by Arts Council England, £257 million of investment has been announced today as part of the first round of Culture Recovery Fund grants. Generator is one of 1,385 cultural and creative organisations across the country receiving this urgently needed support, and further rounds of funding in the cultural and heritage sector are due to be announced over the coming weeks.
Generator, established in 1991, delivers much-needed support to North East artists and musicians looking to turn their talent into a career. Their offer includes masterclasses, creative development, residencies, free advice sessions and dedicated programmes such as Release Yourself, guiding artists through a process of releasing their own music.
The funding received through the Culture Recovery Fund will support Generator as an organisation to continue to deliver their music talent development programmes, supporting North East artists and musicians.
Their work also involves promoting regional artists to a wider audience, which has usually been done through their annual music festival, Tipping Point Live, which was cancelled this year due to public health concerns. The funding will enable them to adapt this into something incredibly exciting for artists and audiences alike, whilst also supporting venues and industry professionals.
Culture Secretary Oliver Dowden said, "This funding is a vital boost for the theatres, music venues, museums and cultural organisations that form the soul of our nation. It will protect these special places, save jobs and help the culture sector's recovery. 
"These places and projects are cultural beacons the length and breadth of the country. This unprecedented investment in the arts is proof this government is here for culture, with further support to come in the days and weeks ahead so that the culture sector can bounce back strongly."
Chair, Arts Council England, Sir Nicholas Serota, said, "Theatres, museums, galleries, dance companies and music venues bring joy to people and life to our cities, towns and villages. This life-changing funding will save thousands of cultural spaces loved by local communities and international audiences.
"Further funding is still to be announced and we are working hard to support our sector during these challenging times."
Hannah Matterson, CEO of Generator, commented, "We are delighted that Generator has been awarded money from the Arts Council England and DCMS Culture Recovery Fund today. Our work supporting artists and those working in the music industry across the North East is vital to ensure a rich and fruitful music industry for the region, and this money will enable us to continue to do that through these challenging times.
"We are grateful to our funders for their continued support and I am looking forward to leading Generator along with our fantastic team to deliver some very exciting new programmes of music talent development over the coming months."