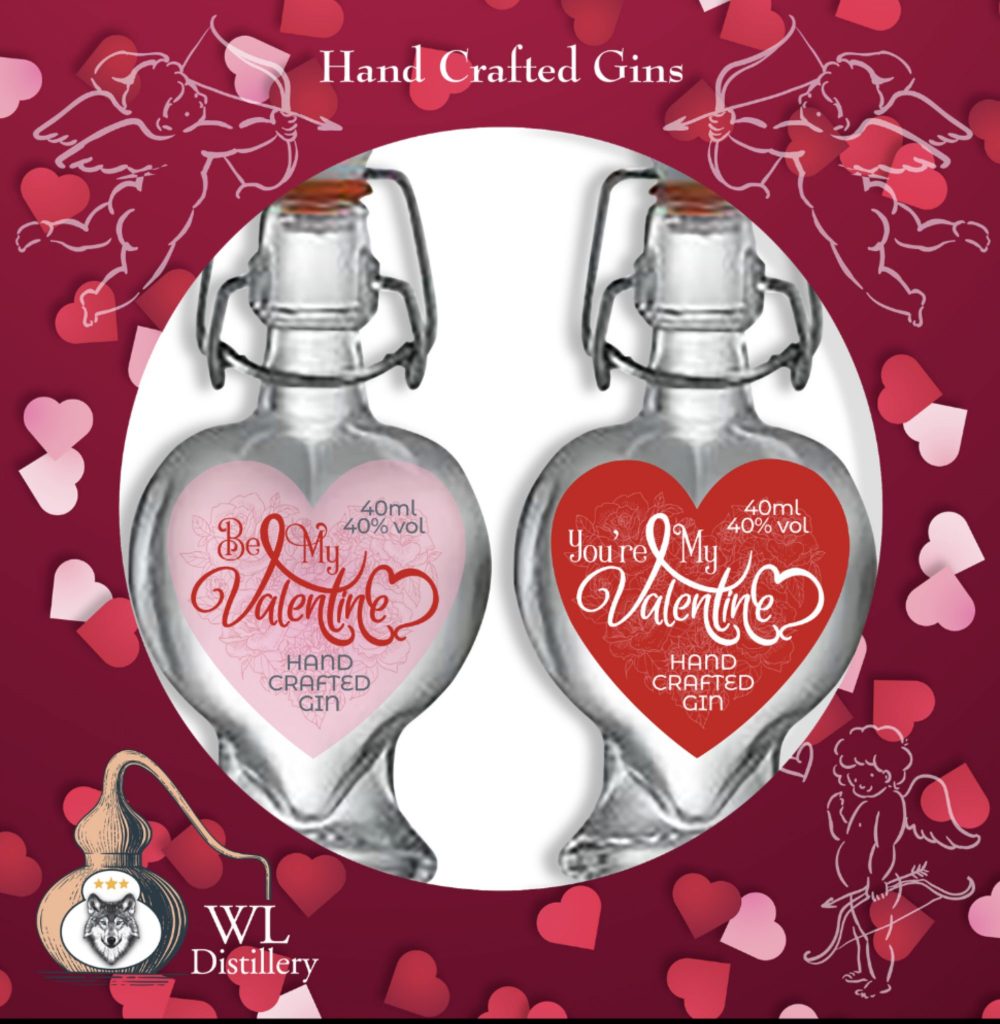 Passion for gin? Treat the gin lover in your life to a gin'tastic locally sourced tipple, as WL Distillery unveil their new limited-edition flavours, a sure contender for your Valentine's Day celebrations.
This Valentine's Day is set to be very different this year, but everyone deserves to feel loved on this special day, may that be your love, family, friends (shout out to Galatine's Day!) or even a treat for yourself!
There's certainly no denying the love for WL Distillery following the successful rollout of their festive themed gin gift sets last month, including in-store presence in Fenwicks over Christmas. The Durham based independent small-batch producer is now hot on the heels with a duo of heart shaped gins to surprise that special someone in your life.
The heart shaped unique gift set is set to be just the tonic with two vibrant flavours to sample, flavour one combines the timeless burst of Juniper followed by crisp notes of citrus with subtle hints of Cassia Bark and Angelica Root. Flavour two is the perfect romantic companion, again juniper led but with the sweet taste of red berries including strawberry and raspberry finished off with the exotic flavour of pomegranate.
The limited-edition Valentines gift set will be available for pre-order from today priced at £13.99 from their online shop, www.wldistillery.com
Founder, Scott Wilson-Laing established WL Distillery last year after sampling European and Mediterranean flavours while volunteering as an archaeologist overseas and deciding he wanted to replicate a regional taste back home.
Scott Wilson-Laing, WL Distillery said,
"We are delighted with the success of the festive range and the continued demand for our 1st Edition Gin. The feedback has been immense, and our customers clearly have an appetite for our new and vibrant seasonally themed gins. We are delighted to use our creative freedom again to develop these exciting new Valentines themed flavours."
WL Distillery continues to make a splash in the gin market with nature at the forefront of their ethos. With an explosion of flavours, their inspiration comes from their Northern roots, ensuring a fresh and classic authentic gin experience for customers.
The micro distillery is committed to combining their passion for gin with capturing the charm and nature of the region. Distilled in the North East, from start to finish the gin is expertly monitored and created, by hand in the distillery.
Scott added,
"It's been a difficult year for so many and we are genuinely thankful to our loyal customer base and partners who've supported us through this journey. The demand for our gin continues to be strong, and we are excited to unveil this new fusion of flavours on to the market.
The gift sets are an ideal locally sourced Valentines treat to raise a glass with that special someone, may that be together or remotely."
Pre-order direct from www.wldistillery.com