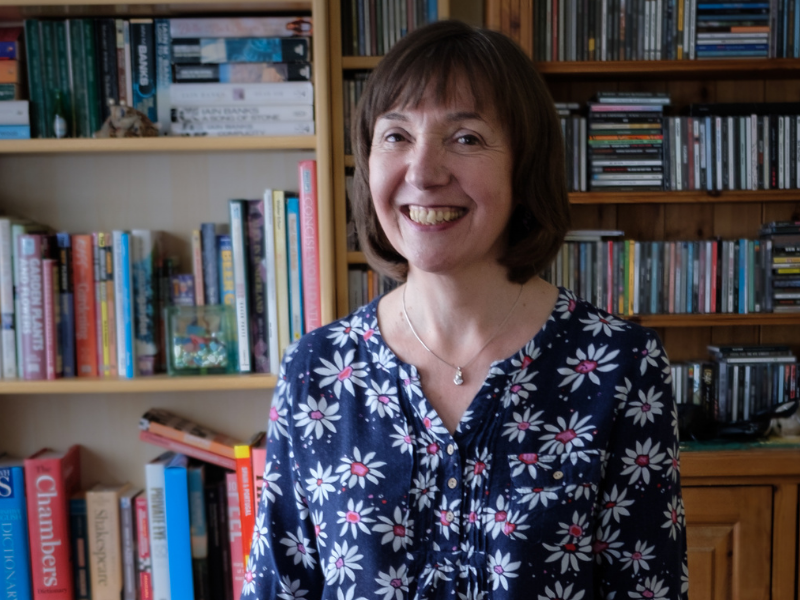 Bestselling Sunderland author, Glenda Young, who hit the UK Top 50 Bestsellers List with her last book 'The Paper Mill Girl' continues to shine a light on the North East, with the highly anticipated release of her dramatic saga The Miner's Lass, which is out in paperback on Thursday 28th October 2021.
The North East's mining and industrial heritage have shaped the regions identity and Glenda Young is committed to keeping its heritage and history alive and putting her home village of Ryhope on the literary map.
Taking inspiration from extensive research with a range of groups including Sunderland Antiquarian Society, Beamish Museum and Ryhope Heritage Society, the latest book is steeped in nostalgia. With the success of five sagas already under her wing including Belle of the Back Streets, The Tuppenny Child, Pearl of Pit Lane, The Girl with the Scarlet Ribbon and The Paper Mill Girl, Glenda continues to bring immersive, historical literary experiences to her loyal fan base.
Inspired by her lifelong love of soap operas, Glenda's gritty and dramatic books have a feisty young heroine at their core, showcasing strong North East woman in times of adversity and putting female empowerment centre stage in a northern pit village in 1919.
Glenda Young said:
"I'm hugely proud to be putting the village of Ryhope, where I was born and bred, on the literary map and bringing the old village to life in my books. The Miner's Lass is the story of miner's daughter Ruby who struggles with the harsh realities of a life of poverty.
When she meets charming miner Gordon, it seems as though happiness might be on the horizon, until Ruby uncovers a betrayal deeper than she could ever have known. The women in the pit village come together in solidarity to support her as she negotiates life under some very cruel conditions. But it's not all doom and gloom… there are some wonderful uplifting characters, especially in the community of women I love to create. And there's a down-to- earth sense of humour that runs through each of my books."
Glenda has hit a winning streak with her historical sagas and the latest release is her sixth with leading publisher Headline. With distribution nationally, Glenda's heart wrenching sagas are filled with drama, tragedy, and romance, ideal for fans of Catherine Cookson, Dilly Court and Rosie Goodwin.
Glenda was also delighted to recently make a debut TV appearance on BBC Look North when she was invited to judge the monthly weather competition and chat about her sagas.
Glenda added:
"It was an absolute honour to film for BBC Look North in front of the miners' banner at Ryhope Community Centre talking about my books set in old Ryhope. I don't know when I've ever felt so proud!"
As well as writing saga novels, Glenda also has a book deal with Headline to write fun, cosy crimes set in Scarborough. The first of three cosy crimes Murder at the Seaview Hotel will be published in paperback on 11th November 2021.
Murder at the Seaview Hotel stars 12 Elvis impersonators (called Twelvis!) and when one is found dead with his blue suede shoes missing, hotel landlady Helen Dexter and her rescue greyhound Suki are on the case to solve the crime.
Glenda added,
"I'm delighted to move into a new genre of cosy crime. I adore Scarborough and have long held a passion to write a novel there. It was a huge amount of fun writing Murder at the Seaview Hotel and it's not every day that I get to interview an Elvis impersonator as part of the research for my books!"
Glenda Young also runs two hugely popular Coronation Street fan websites which have an impressive and international following. Glenda also has a unique claim to fame. She writes Riverside, the first weekly soap opera for The People's Friend. Her fiction is regularly published in The People's Friend, Take a Break, My Weekly and Best.
The Miner's Lass is out in paperback on Thursday 28th October 2021.