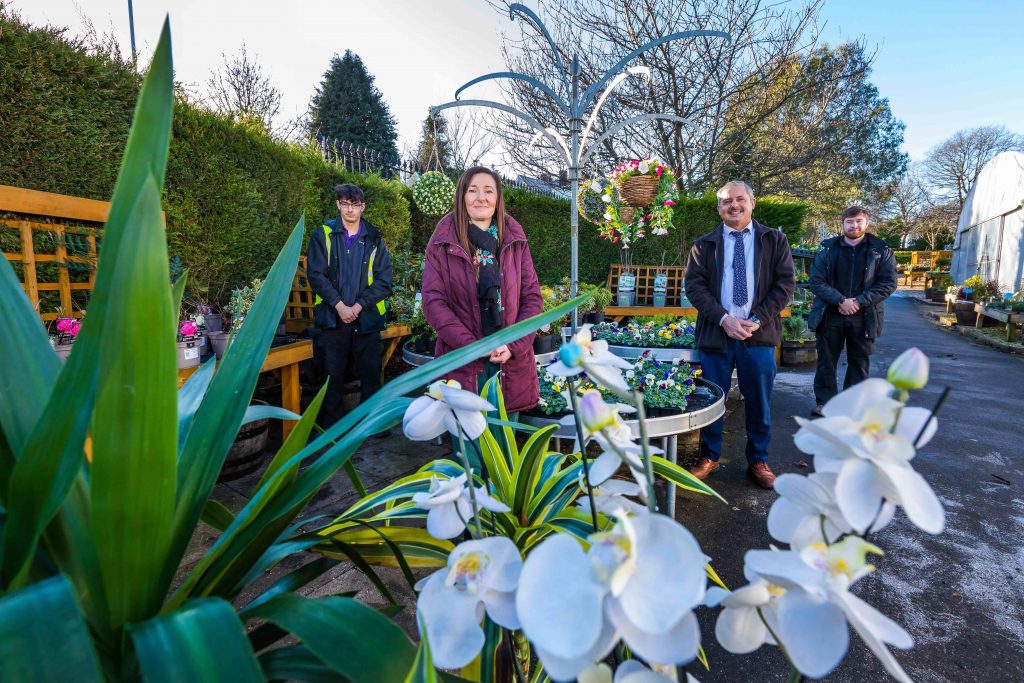 A SUNDERLAND charity that supports people with learning disabilities is set for a blooming good winter, after being commissioned to deliver stunning centrepieces for the new City Hall.
Bishopwearmouth Cooperative, a not-for-profit community interest company (CIC) that creates employment opportunities for people with disabilities, has been asked by Sunderland City Council to grow a range of plants that will be used throughout City Hall to provide an attractive welcome for residents using the building when it opens next September.
Green fingered workers at Bishopwearmouth Cooperative have already started planting the flowers that will bloom in plenty of time for the doors of 200,000sq ft building to swing open. City Hall will be the workplace of around 2,000 workers from the city council and a range of support organisations, delivering a one-stop-shop for residents looking to access assistance from Sunderland City Council, the Department for Work & Pensions and Sunderland College, among other providers.
Shaun Donnelly, managing director at Bishopwearmouth Cooperative, said: "I am so proud that my fantastic team will be delivering flowers that will be pride of place in a stunning new building accessed by many thousands of residents every day.
"They're working really hard to make sure that the plants are perfect for the building, and it will be lovely to see them in place later this year."
Bishopwearmouth Cooperative offers landscaping and floristry services from its Garden Centre, employing local people with disabilities to help them develop their skills and confidence and carry out paid work.
Councillor Rebecca Atkinson, dynamic city cabinet member at Sunderland City Council, said: "We know that plants are beneficial to people's sense of happiness, so we're keen to integrate them into City Hall, to create a beautiful space that is flooded with natural light, given the heavily glazed design, as well as plants and greenery to promote a sense of wellbeing among visitors and those who work from the building.
"The fact that we can support such a wonderful enterprise, that creates opportunities for disabled residents from Sunderland, is brilliant, and fits with this council's commitment to community wealth building, something we look to maximise with every development across the city."
Over the coming months, the team at Bishopwearmouth Cooperative will be 'proving' the plants and doing weekly checks of water levels, to ensure they have the best chance of blooming into beautiful greenery. They will be delivered to City Hall in the summer, ahead of its planned opening in September 2021.
City Hall is one of three buildings that is being funded by Legal & General, as part of its £100m commitment to Riverside Sunderland.