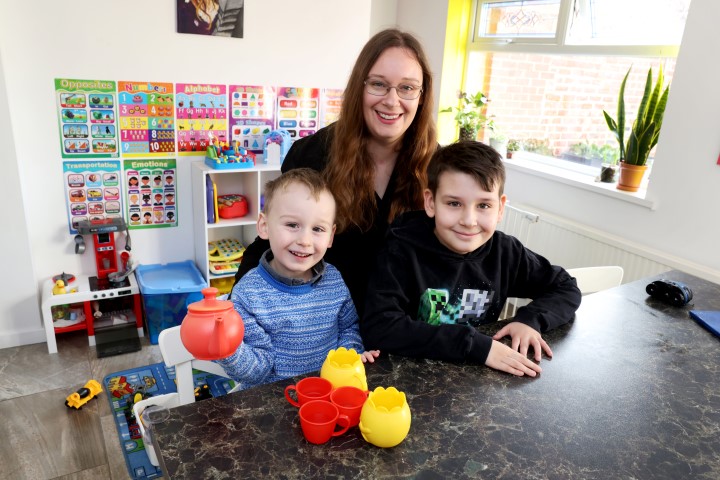 Entrepreneurial mum Naomi Wallace has scored a hat trick for her young family with a move to Sunderland where she now owns her first home, a new business and new career.
Naomi decided to move North from her hometown of Crawley, West Sussex, to get onto the property ladder and put down new roots for herself and sons Sherlock and Drake.
And with a house of her very own, she was finally able to fulfil her ambition of becoming a childminder and setting up a day care business from home.
With support from business start-up expert Ron Anderson at the North East Business and Innovation Centre (BIC), Naomi has launched Little Dragons' Day Care from her new home in Hendon.
"I suppose you could say I've achieved three of my life goals in one go!" said Naomi. "I trained as a childminder but ended up working in retail and call centres. However, I never lost sight of my dream and continued to study – completing 20 Open University courses on childhood development in the last nine years.
"My old landlord wouldn't let me run a business from home though, so I decided to move and just go for it. I really wanted to do something that meant more to me. And what could be more worthwhile than helping little ones to grow and learn new things?"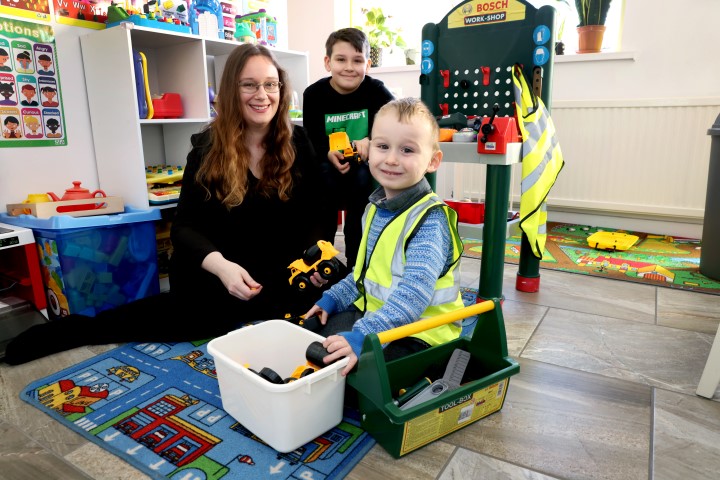 Naomi found out about the North East BIC from JobCentre Plus when she moved to Sunderland and was introduced to Ron, who helped guide her through each step along the way to starting her own business.
From record keeping and taxes to card payments and applying for funding, Ron has helped Naomi to fill any gaps in her knowledge so she feels confident and excited about the future of her new business.
She said:
"Ron has been great. Each week he has given me a new task to complete so we were doing things a step at a time and it didn't become overwhelming. I had a rough idea of what I wanted to achieve but Ron gave me structure and focus to keep me on track.
"I'm starting a totally new chapter here in the North and have no friends or family so having Ron as a friendly face and someone I could rely on has meant a lot."
With her new business knowledge in place, Naomi set about turning her home into a welcoming and stimulating environment for her young customers, complete with garden play area, reading nook, make believe area and plenty of toys.
And after receiving her OFSTED registration, Naomi is now fully licensed to provide Government-funded childcare places as well as evening, weekend and holiday support. For information visit Little Dragons' Day Care on Facebook Page here.
Want to know more about becoming your own boss? Contact the BIC's start up team on 0191 516 6111 or click here.