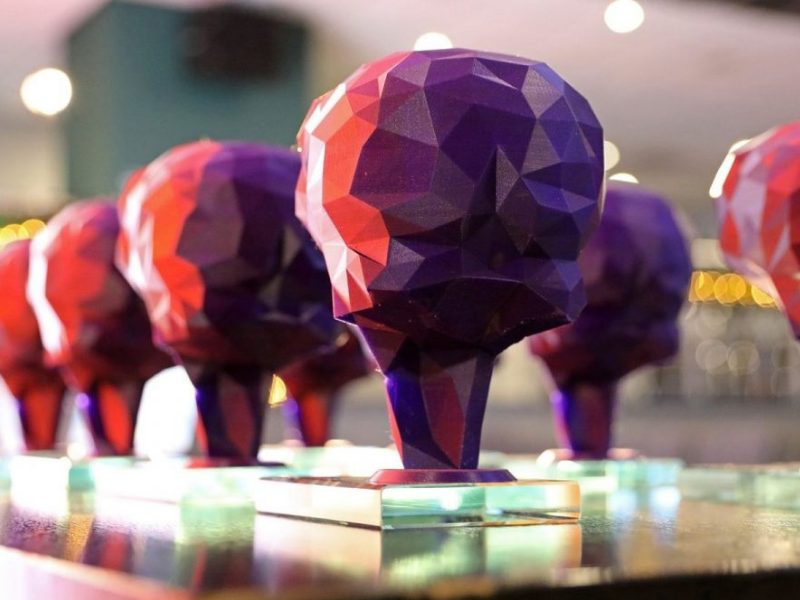 Climate Action North has scooped a prestigious award for its innovative work tackling the climate and ecological crisis.
The organisation picked up the Innovation of the Year Award in the VentureFest North East Innovation Awards, which took place virtually on Wednesday 17 March 2021.
The Awards celebrate ambitious ground-breaking ideas, products and projects and recognised the Climate Action North Wear and Tees Action for Rivers (WATAR) initiative. It focuses on clean-up activities on the beach, on the water, on mudflats and on rocks and all plastic collected will be repurposed and reprocessed, supporting the circular economy.
Sharon Lashley, Managing Director for Climate Action North, said: "We're overjoyed to receive this award in recognition of our commitment and dedication in taking practical action in the climate emergency.
"Taking appropriate action now is critical as we don't have much time left to solve this serious crisis and the WATAR initiative is particularly meaningful as it encourages businesses to get involved and make a tangible difference under their Corporate Social Responsibility (CSR) commitments."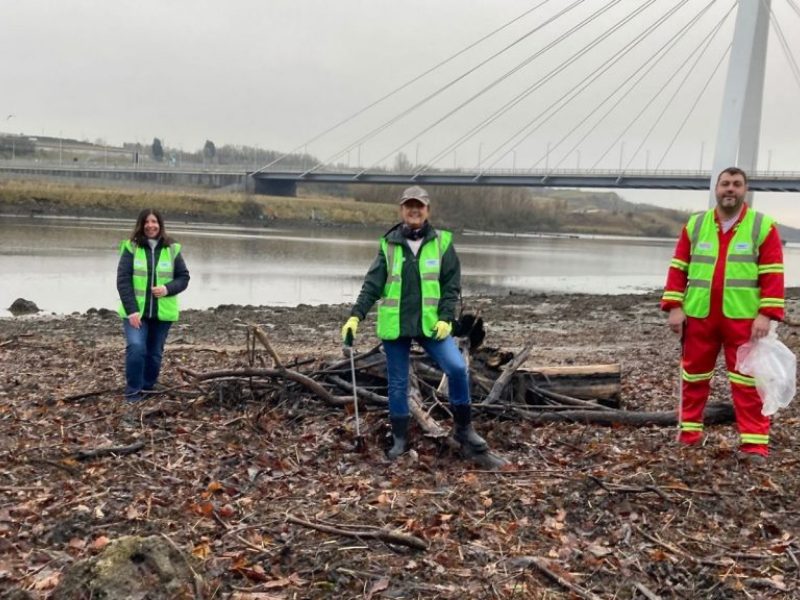 Estelle Blanks, Executive Director at Innovation SuperNetwork, said: "The standard and variety of innovative businesses shortlisted at the North East Innovation Awards 2021 was very high. Our industry panels had a lot to consider, and the judging was very close in some categories. The winners should all be extremely proud of their achievement, it's truly inspiring to see so many ground-breaking businesses working here in the North East.
"Particular congratulations to Climate Action North, which was voted 'Innovation of the Year' by delegates attending VentureFest North East. Its innovative approach to supporting the region's biodiversity and working with organisations to enact positive climate action really captured the imagination of delegates and echoed the overarching VentureFest programme, which looked at pathways to decarbonisation, impact investing and broader sustainability issues."
The category partner for the Innovation of the Year Award was the North East Business and Innovation Centre (BIC). Gillian Middleton, innovation manager at the North East BIC, said: "It's been a real pleasure bringing together such a strong cohort of businesses for the Innovation Showcase this year, and celebrating the best of the best through the North East Innovation Awards.
"A huge congratulations to the Climate Action North team. Selecting Innovation of the Year was no doubt a difficult choice for VentureFest delegates, and I'm delighted to see Climate Action North take home the award. They have worked tirelessly to support and spearhead projects that address climate change solutions and I am thrilled that their achievements have been recognised."
WATAR is delivered in partnership with marine safety partners Swiftwater Solutions with support from local landowners Sunderland Enterprise Park, and Climate Action North corporate sponsor Arktek Group Limited.
Sharon added: "Activities are initially taking place on the River Wear in Sunderland and we will extend this to other rivers across the region, including the River Tees. This includes support with on-land litter picks alongside specialist volunteer help to clean up the rivers using a Water Witch boat; using a specialist services hovercraft to clean up mudflat areas, and on rocks where there are rock armour or rocky areas that are typically difficult to clean up."
Visit Climate Action North to find out more about their work and sponsorship opportunities.