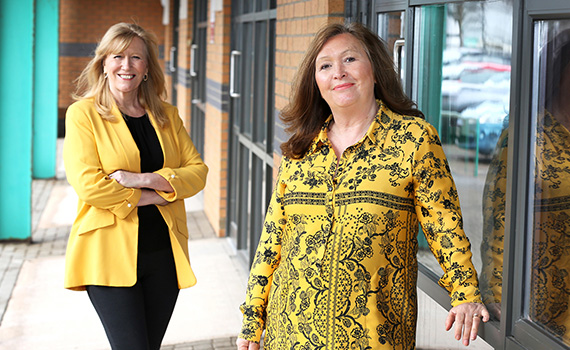 A team of experts helping businesses secure funding to realise their innovation potential are celebrating after reaching a major milestone.
The North East SME Innovation Programme, led by the North East BIC, has helped over 80 small and medium sized businesses tap into funding and support since its launch in 2018.
Providing 40% grant funding for projects ranging from £5,000 to £50,000 aimed at unlocking innovation, the project has provided £456,135 in funding towards projects totalling £1.16million.
This has led to the creation of 35 jobs and the launch of a range of new products and services, from physical products to software and digital solutions helping boost growth and productivity.
The BIC received £1,307,145 of funding from the England European Regional Development Fund for the North East SME Innovation Programme, as part of the European Structural and Investment Funds Growth Programme 2014-2020.
Speaking about the programme's success, Gillian Middleton, innovation manager at the BIC, said: "We are delighted to have finally hit the £1million mark.
"The SME Innovation Programme was set up to help SMEs realise their innovation potential and to see so many businesses benefiting from the project shows just how welcomed it has been by the region's business community.
"The North East has a proud history of innovation. From the lightbulb to hydraulics and the lifeboat, our region has given birth to so many pioneers of industry and as we look to a future facing the pressures of globalisation and technological advancement, we must ensure we continue to support our businesses if we are to continue competing on the global stage and projects such as this will be key to that."
One of the companies to have received support from the Innovation Programme is Settld, a tech start-up that eases the administrative burden left with bereaved families and has since gone on to raise £800,000 to scale its platform across the globe.
Founded in February 2020, the company is the brainchild of mother and daughter, Julie and Vicky Wilson, from Seaham, who were inspired to launch the business following the passing of Vicky's late grandmother.
After crafting a comprehensive business plan and outlining their plans for the platform, the pair were accepted onto the BIC's North East SME Innovation Programme and also tapped into support from RTC North and the ERDF-backed Arrow Project at Newcastle University.
Julie said: "Gillian [Middleton], our innovation adviser, was so approachable and determined to help us on our journey. It was a huge comfort knowing that whenever we needed advice and support, she was only ever just a phone call away.
"Not only did this support help us get the platform off the ground but it has also helped us scale at pace, closing our first funding round which raised over £500,000 and firmly establishing ourselves in the UK.
"Looking forward, our plan is to increase our presence overseas, with the launch of Settld in new territories and the expansion of our corporate partner network which will help us support more families and professionals, improving our pioneering automated bereavement notification service and expand our portfolio of products."
Another company to benefit from the programme is Dragons' Den slayer, Nursem. Founder Jonny Philp was within touching distance of the launch of his start-up with high street giant Boots when he turned to the programme for help.
Ten years of research and development into the production of its caring skincare products – developed by nurses – left just a few final hurdles to clear to finally get Nursem over the line and into the hands of customers.
Jonny said: "After years of hard work, we were almost ready to go with the launch of our product, but we still had a couple of final hurdles to clear. We had Boots lined up as our retail partner and had all our ducks in a row in terms of the launch, but we were running on fumes financially. The funding offered by the Innovation programme was the final push we needed."
The programme is exclusively for SMEs in Durham, Northumberland and Tyne & Wear that have been trading for at least 12 months and operate in a business-to-business environment, meaning they sell products or services to other organisations.
Debbie Simpson, innovation adviser, added: "The reception so far to the Innovation Programme has been fantastic however there is still funding available so we'd recommend any business that thinks they may be eligible to get involved. It could be just the ticket they need to take their business to the next level."
For more information on the Innovation Programme, click here.