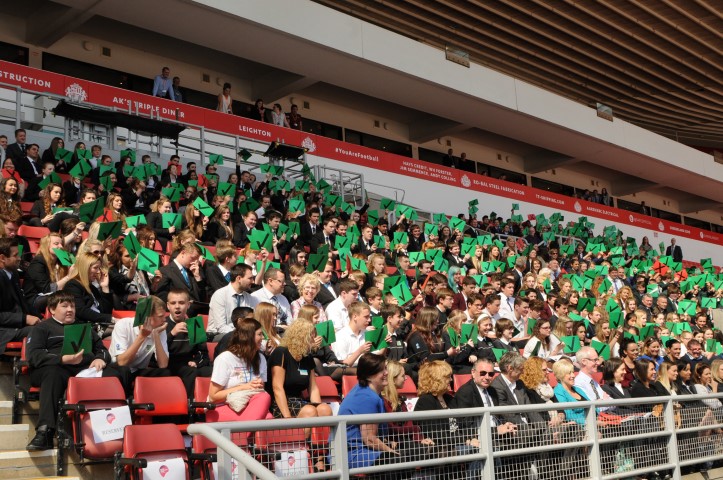 Sunderland's trailblazing programme, which helps prepare young people for the world of work, is adding to its activities by supporting National Apprenticeship Week 2017.
Work Discovery Sunderland, now in its fifth year, runs a year-round calendar of events including guest speaker days, sector days and Work Discovery Week, which takes place each summer.
And, for the first time, the project will be giving young people from schools across Sunderland the opportunity to visit leading businesses which have their own apprenticeship programmes.
National Apprenticeship Week 2017 runs from 6 March across the UK, showcasing the success of apprentices working in a range of different industries.
Work Discovery Sunderland is supporting National Apprenticeship Week by giving employers across the region the opportunity to showcase their own apprenticeship schemes to the future generations.
Companies which have signed up and will be hosting sessions during the week include Lear Corporation, Gentoo, Liebherr, Sunderland College, Unipres, ZF TRW Peterlee, Northumbrian Water and Caterpillar.
Also on board are BGL Group, Rolls Royce, Bond Dickinson and SUN FM, along with Carillion Training Services.
Paul McEldon, co-chair of Work Discovery Sunderland, said it was another opportunity for young people in the city to boost their employment prospects and to get the inside track on apprenticeships.
"It's fantastic that we have been able to continue to grow the Work Discovery Sunderland programme and create so many opportunities during the week for young people in the city," he said.
"Many of our leading employers run apprenticeship schemes and this is a great opportunity for students to find out about this option and to see if it is a route that they can progress along."
The week will end with a Work Discovery Sunderland guest speaker day on 10 March, where pupils will hear from Sunderland entrepreneur Katie Bulmer-Cooke and from Callum Robertson, from EMG Solicitors, one of the region's first legal apprentices.
The fifth Work Discovery Week will be held from 26-30 June 2017, offering career advice and experiences to more than 1000 youngsters from schools across the city
Supported by Sunderland City Council, SAFC and the North East England Chamber of Commerce, the week is part of the successful Work Discovery Sunderland programme which helps provide more than 3000 opportunities each academic year for students to develop employability skills and gain insight into various industries before embarking on the world of work.
Sponsors already signed up for 2017 include MAKE It Sunderland, Sunderland University, Sunderland College, North East LEP, Unipres, Accenture, Gentoo, Liebherr, Nissan and the Bridges.