Award winning law firm, Jacksons recently boosted its partnership numbers to 10 following the promotions of two of its staff.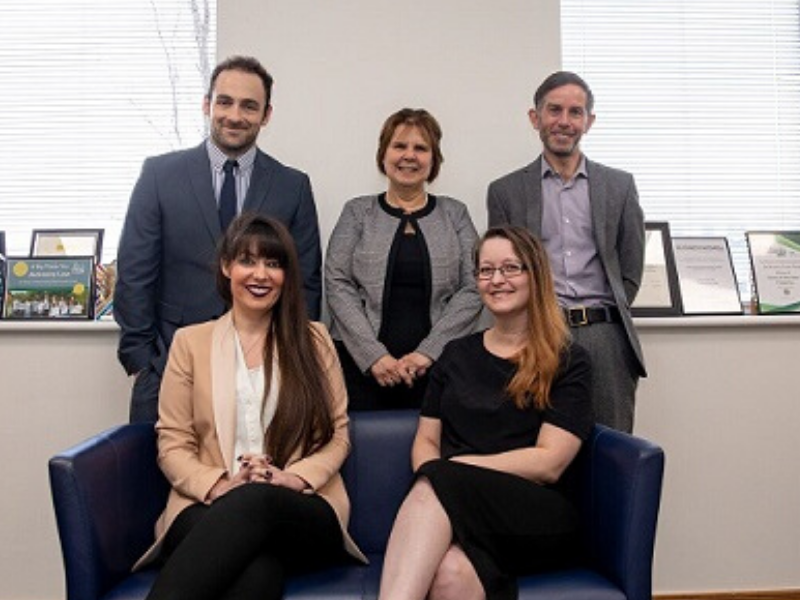 Head of Finance, Amie Callan, joined the firm in July 2018 to head up its accounts team. During her time at Jacksons she has successfully implemented a range of new financial reporting systems, in order to measure the financial data for the firm, including Key Performance Indicators (KPIs) Amie has a wealth of experience working over 10 years in manufacturing for a global organisation and three years in the not-for-profit sector. She is a Chartered Accountant with ACCA and was granted fellowship status in 2016.
Solicitor, Richard Flounders joined Jacksons in August 2019 to head up its Property Litigation department. He is experienced in all areas of commercial litigation, including insurance litigation, and lead on a number of industry high profile cases in the Court of Appeal. More recently, he has been focussing on a wide range of property litigation matters including those in the agricultural sector.
Solicitor Angie Papprill has been promoted to Associate Solicitor. Angie specialises in dispute resolution with a particular interest in construction. She has been with the firm since January 2015 and has been expanding her client portfolio since then.
Amie said "I am thrilled to be promoted to partner at Jacksons and to be given the same career development opportunities as the lawyers in the firm. The legal sector certainly has its challenges however, the support from the partnership has been exceptional since day one. It is great to be part of such a talented and dynamic team."
Richard said, "I'm very excited to be a partner at Jacksons. Since joining the firm in August last year, I have been made really welcome by all members of staff in the firm's Teesside and Newcastle office. I've have been impressed with Jacksons' commitment to client care, the quality of the work and the portfolio of clients. It is a great place to work."
Angie said, "I have witnessed Jacksons go from strength to strength since joining the firm over five years ago. There is a great sense of teamwork who are more like an extended family than work colleagues. I can't think of any other firm I would rather be working with and to be progressing my career in law."
Jacksons converted to an ABS (Alternative Business Structure) on the 1st July 2016 which opened up new opportunities for the firm including promoting non-lawyers into management positions, hence Amie's promotion.
Jane Armitage, Managing Partner said, "Richard, Amie and Angie have worked very hard and we are very lucky to have them as part of our team at Jacksons. Their promotions support our strategy for the growth of the firm and our commitment to client care. Gone are the days when law firms only promoted lawyers to the partnership. When we recognise the potential of our staff we reward them accordingly. I have no doubt that Richard, Amie and Angie will continue to contribute to the success of the firm."
Jacksons Law firm is one of the North East's longest established law firms and has been practising in the Tees Valley for over 140 years. Operating from its head office in Stockton on Tees, an office in Newcastle upon Tyne and office space at the North East Business Innovation Centre in Sunderland, it is well placed to assist clients across the region on a wide range of business and personal legal advice.