North East Law Firm, Jacksons is delighted to announce the promotion of Solicitor, Jonathan Wall to Partner, bringing the total number in the partnership to 12.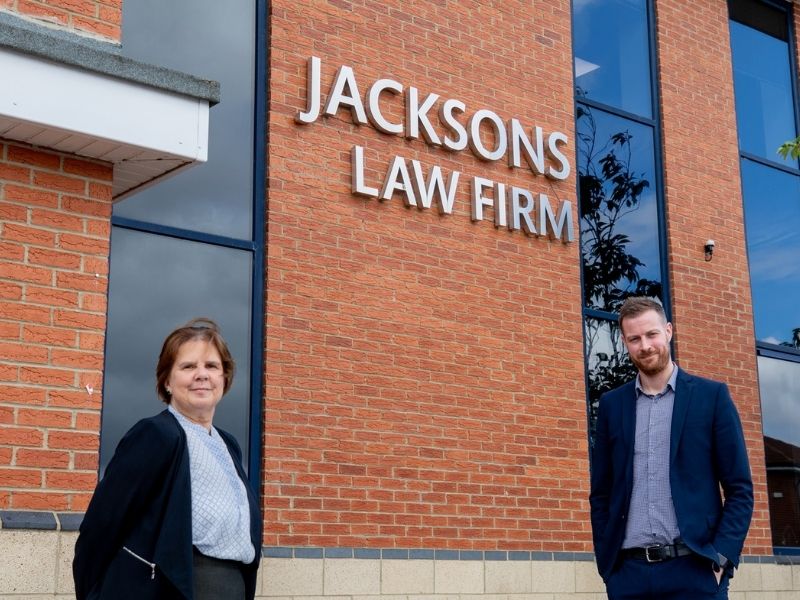 Head of New Build and Residential Conveyancing, Jonathan Wall launched the New Build Department in the firm's Stockton office in January 2018 with a team of three people. He has since grown the department to a total of eleven in order to meet with client demand.

In May 2019, Jacksons' Newcastle office launched its New Build Department with the appointment of Solicitor, Isabelle Edmondson (Scottish Qualified) who has since recruited two members of staff as her client base increases. In 2020 Jonathan, became head of Residential Conveyancing.

The new build department has seen an increase of 50% in clients buying new build homes, compared to this time last year and 37% rise in revenue. This is testament to the high levels of client care delivered by the team and the strong relationship Jonathan, and his team have with some of the house builders in the region who signpost buyers to Jacksons for legal advice.

Jonathan and his team are currently working with seven UK national builders as their preferred purchaser's solicitor firm; Persimmon Homes, Miller Homes, Story Homes, Esh Homes, Taylor Wimpey and Bellway Homes and Linden Homes.

The number of lender panels the New Build team is able to act on now includes Virgin Money, Principality Building Society and Nottingham Building Society.

Jonathan said, "I'm delighted to be welcomed into the partnership at Jacksons. The partners have been very supportive over the last few years from helping me set the department up to growing the team. My time at the firm has been really exciting, but also challenging at the same time. The housing sector faced a period of uncertainty at the beginning of lockdown, but things have taken a turn for the better with more clients asking for our assistance when buying their home."
Jane Armitage, Managing Partner said, "Jonathan has made a really positive impact during the short time he has been at Jacksons. He has managed the new build and residential conveyancing teams during what was a tricky time during lockdown as the estate agents and new build development sites closed. I have no doubt that he will continue to be an asset to our firm as he continues to work with the house builders and clients in the region to further enhance relationships."
The area of new build property has its own niche within conveyancing and is an extremely technically challenging area of the law. The New Build Department has key expertise in a number of specific new build property areas including, The Government Help to Buy Scheme, New Build Warranty Scheme Documents, Help to Buy ISAs and Lifetime ISAs, Planning Permissions and Building Regulations Approvals.
Jacksons Law firm is one of the North East's longest established law firms and has been practising in the Tees Valley for over 140 years. Operating from its head office in Stockton on Tees, and an office in Newcastle upon Tyne, it is well placed to assist clients across the region on a wide range of business and personal legal advice.