North East law firm, Jacksons is delighted to welcome two Associate Solicitors; Sally Lomas-Fletcher and Stephen Robinson who have been recruited as part of the firm's strategy to grow its Newcastle branch.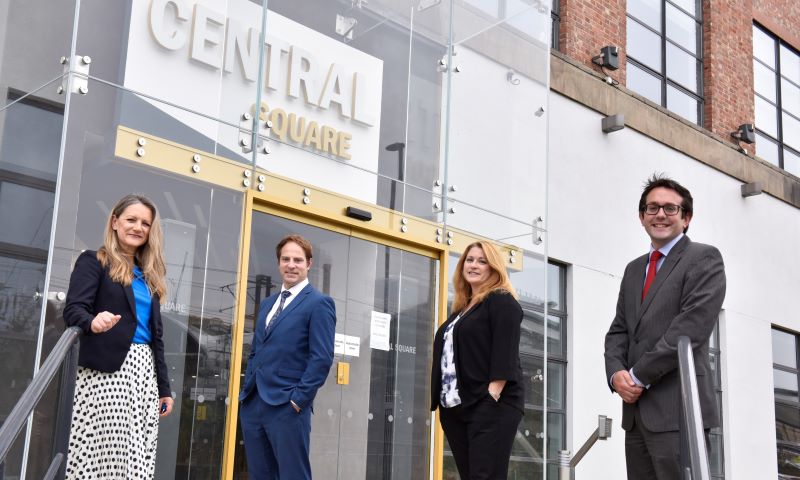 Sally's legal career spans over 20 years which started when she joined a Newcastle based law firm in 1998 and subsequently qualified in 2002. In 2011, Sally was promoted to partner. Sally brings with her a wealth of experience in employment law including advising on settlement agreements, disciplinary, grievance, employment tribunal work; unfair dismissal, redundancy, whistleblowing and discrimination claims. Originally from Tideswell in the Derbyshire Peak District, Sally moved to Northumberland at the age of 11. She studied law at Nottingham Trent University and completed her Legal Practice Course at Northumbria (gaining a distinction). Sally will work alongside Partner, Paul Clark to support clients in all aspects of employment issues and will play a major role in achieving the firm's business development goals.

Sally said, "I am excited at the prospect of joining Jacksons at such a unique time. Businesses have never experienced such challenges following COVID 19 and lockdown. I look forward to advising clients about returning to work in the "new normal" as lockdown is eased."

Stephen qualified as a solicitor in 2009 following the completion of his training contract with a Durham based law firm. Prior to his appointment at Jacksons, he spent five years with a Newcastle law firm where he was promoted to Associate Solicitor and then Partner. Stephen's expertise in private client matters includes administering estates (probate), trusts, preparing wills, Lasting Powers of Attorney and dealing with disputed estates and trusts. Stephen is from Northumberland and spent some of his formative years in South America. He studied law at Newcastle University and completed his Legal Practice Course at College of Law, London. Stephen will be working collaboratively with the Dispute Resolution team, in respect of disputed estates and trusts, and strengthening his network of intermediaries in Newcastle and the surrounding areas.
Stephen said, "I am absolutely delighted to be joining Jacksons. Further to gaining invaluable experience at a north-east law firm in the last six years, it was time for me to take up a new challenge. Jacksons fits the mould perfectly with its first-class reputation within the legal sector, wide regional footprint and award-winning standards of client service. I was particularly drawn by the friendly and dynamic nature of the staff. I look forward to bringing my expertise, experience and enthusiasm to Jacksons' Wills, Trusts & Probate team."
Jane Armitage, Managing Partner at Jacksons Law Firm said, "Sally and Stephen's appointment is great news for our Newcastle office. Their skills and expertise will further enhance the talent base we have across the firm. I am very much looking forward to working with them both as we continue to expand. There are some challenging times ahead for all of us, across all sectors, but I am confident that we have the right people at Jacksons to get through this and to come out of it stronger."

Jacksons Law firm is one of the North East's longest established law firms and has been practising in the Tees Valley for over 140 years. Operating from its head office in Stockton on Tees, an office in Newcastle upon Tyne and office space at the North East Business Innovation Centre in Sunderland, it is well placed to assist clients across the region on a wide range of business and personal legal advice.