As the region's automotive giant marks thirty years of success, its home city is shining a light on the firm's success.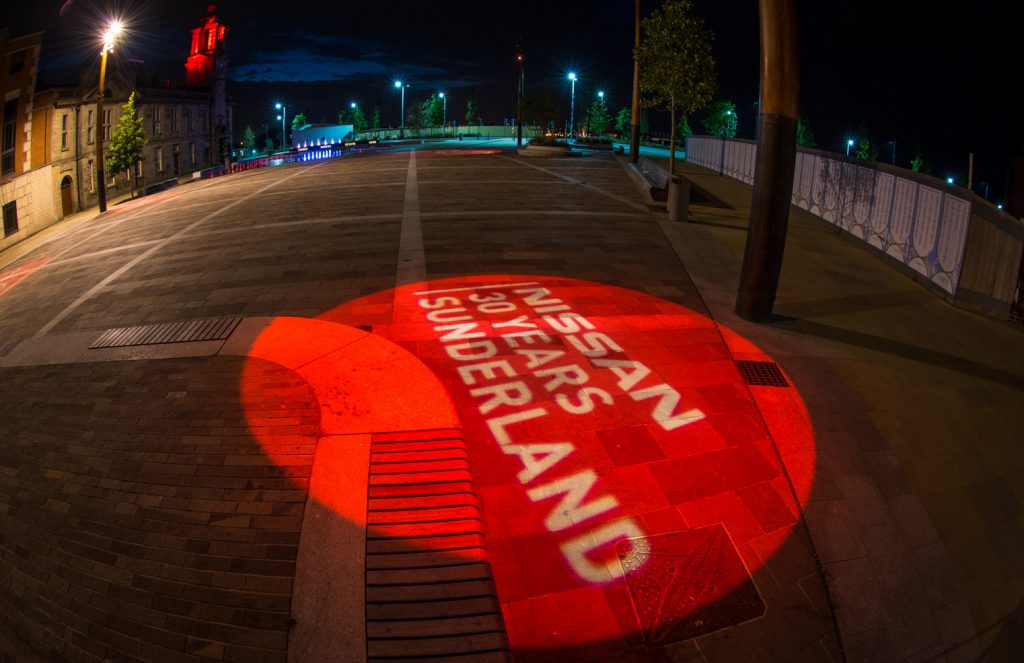 Sunderland City Council is lighting up its £3million city centre public square with special projections of Nissan Motor Manufacturing UK's (NMUK) anniversary logo to celebrate three decades in the city.
Keel Square is now lit up on an evening with special lights projected onto the pavements as a special thanks to the global automotive firm, which began producing the bluebird in Sunderland in 1986, for its continued investment in its Sunderland plant, supporting the city's economy and providing thousands of jobs for the region and UK
Councillor Paul Watson, leader of Sunderland City Council, said that the city would be a very different place today if it wasn't for Nissan.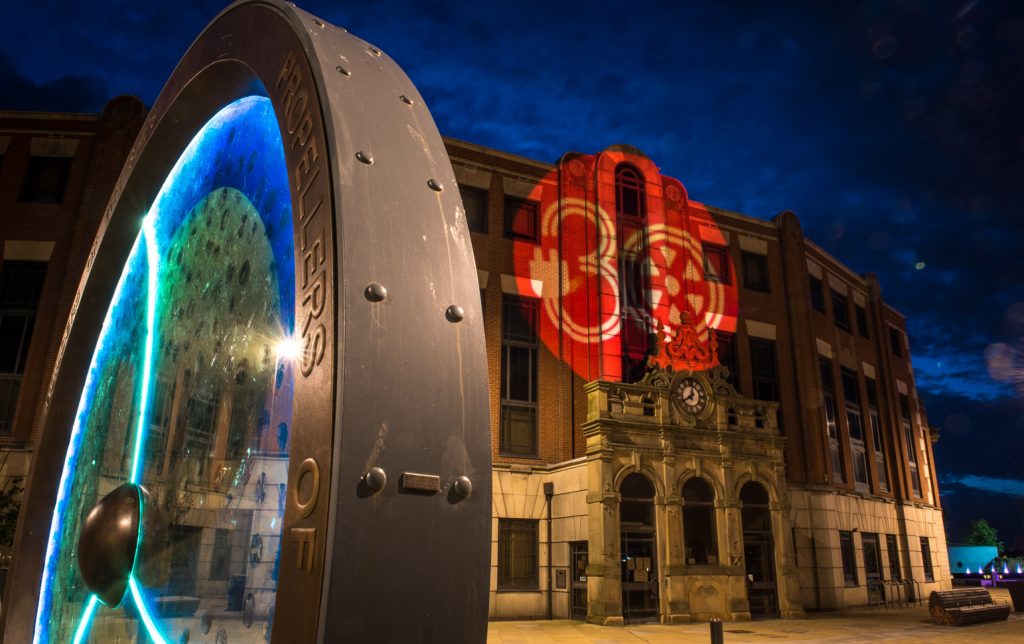 He said: "Since its first day back in September '86 the Sunderland Nissan plant has done fantastic things for our city and community.
"This special light tribute will help us to show the people of Sunderland – and even the wider region – how proud we are to say that we are home to the UK's largest motor manufacturer.  And indeed its thriving supply chain, which has helped to create thousands of more jobs in the city.
"We're always delighted to see NMUK win more contracts to develop new models at the Sunderland plant – including the recent win of the premium Infiniti Q30 luxury model – so this is one of the ways we're saying a big thank you to the organisation that has supported our city for three decades."
As well as the light projections at Keel Square, the firm's 30-years is being celebrated with a special exhibition at Sunderland Museum.