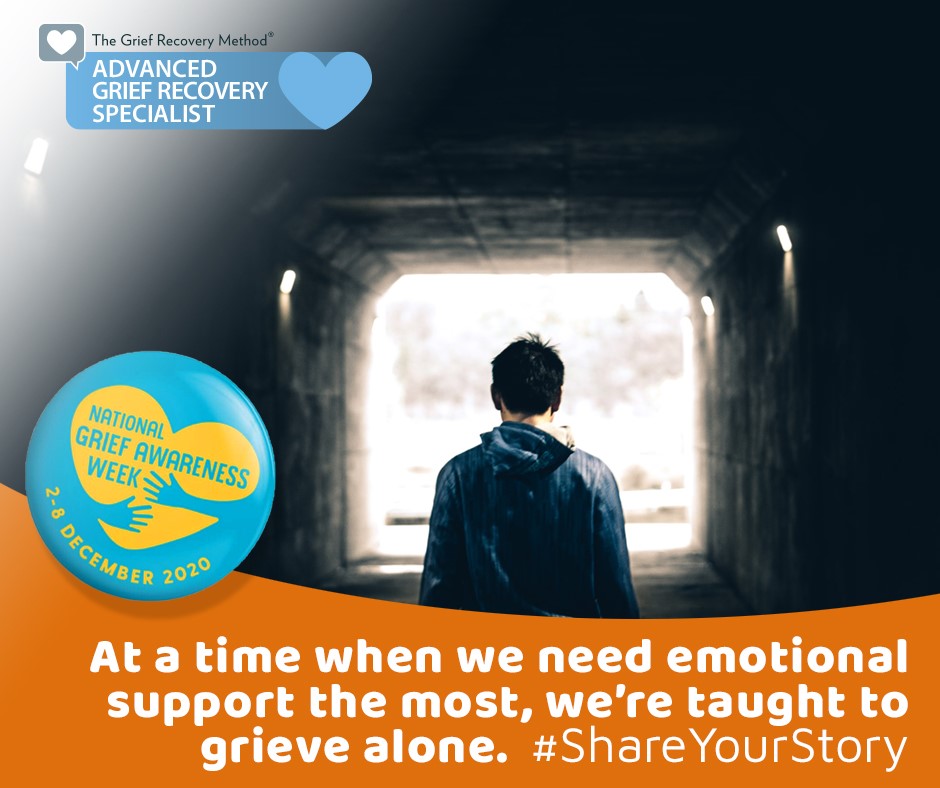 Social enterprise, Heartbroken to Healed (H2H), based in Whickham, has launched a series of workshops and programmes for individuals, groups, businesses and teacher training support, aimed at improving emotional wellbeing following a variety of loss events.
Julie Shepherd, Director of H2H, established the business as a Community Interest Company (CIC) in March 2020, following her own experience of loss and a desire to help others cope with grief.
As Julie explained, "the motivation for starting this business was my own personal tragedy, the unexpected and sudden death of my husband and the impact that had on all aspects of life, including family, friends, work and religious beliefs. The scientifically proven Grief Recovery Method (www.griefuk.org) transformed my life enabling me to move on with the desire to share my acquired knowledge with as many people as possible."
The aim of H2H is not only help grievers but also educate teachers, businesses and the wider public with some helpful information on grief and loss. H2H uses the Grief Recovery Method, an international programme established over 40 years and taught in 22 countries.
Julie said, "Grief is the normal & natural reaction to loss of any kind. It's caused when familiar activities and behaviours change or end. Covid-19 has had a disastrous effect on so many lives, bereavement, unemployment, huge changes in working patterns, loneliness brought on by isolation, the break-up of a relationship, mental illness. The list goes on and impacts our children as well as ourselves."
"With the changing attitudes towards mental health and wellbeing and now the impact of Covid-19, I want to help create a mentally stable and emotionally resilient workforce and community. Everyone will experience grief and loss in their lives that they are ill-equipped to deal with it and I want to help as many people as possible learn how to cope and recover".
H2H believes that everyone has a right to heal their broken heart, no matter the cause or their financial position. There is a need to do more than wish, kiss it better or just get on with it. This old fashioned attitude causes physical harm to our bodies and mind.
Julie said, "Society tells us time will heal, we'll get over it if only we keep busy or maybe we should replace the loss with a new pet or romantic relationship. For most people it doesn't. If only it were so simple to fix our emotions when they've been battered, bruised, ripped and trampled on. Moving forward after a loss of any kind can be like walking through a minefield of these myths and misinformation".
H2H is looking for local businesses, schools, charities and individuals to pilot the programmes and share the outcomes with local residents and funders. Julie would like to hear from anyone that would like to join in a program to learn some new skills and see how to best help when walking a grief journey themselves, with a friend, colleague, child or relative
Julie comments. "When you're ready to learn with an open heart and an open mind, join H2H on a journey to understand grief, loss and disappointments and how to recover from your painful experiences. Recovery looks different for everyone. Perhaps like me it means fond memories no longer turn painful, I can help you find how recovery looks for you."
H2H is ready to help you feel better or find peace. Julie has provided some helpful hints and tips in her free e-book Guide to Loss.
In recognition of National Grief Awareness Week, the South Shields Town Hall will be lit up yellow on 8th December from 6pm.
For more information about the H2H workshops visit the www.heartbrokentohealed.co.uk or contact Julie on: julie@heartbrokentohealed.co.uk