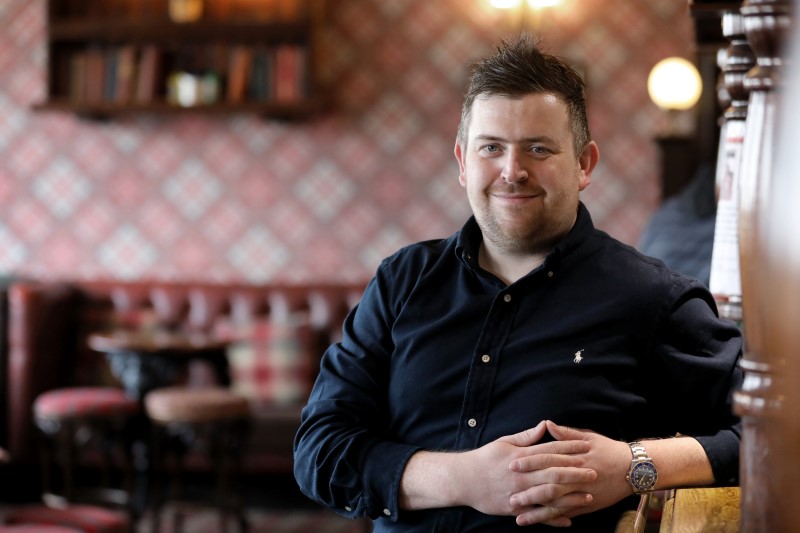 A SUNDERLAND butcher has spoken of his pride in overcoming the challenges of the pandemic, as his popular business continues to branch out across the region.
John Stirk, local restaurateur and owner of Stirks Family Butchers said surviving the pandemic is one of his biggest achievements, and that he used his original business plan – created more than a decade ago – to guide the direction of multiple businesses.
Starting out at Davidsons Butchers in Sunderland at the age of 16, John soon realised he wanted to work for himself and later purchased the shop from his former boss in 2010 when he was just 24-years-old. During that same year, he featured in BBC3's Young Butcher of the Year, proving he was a cut above the rest.
Stirks quickly became a household name in Sunderland, which led to John branching out with his first restaurant in 2017, named The Broadway – Stirks Italian Steakhouse.
"I always wanted to work for myself. No one in my family had ever been in business, and I just wanted to see how far I could go," he said. "We had a rocky first few years, like many start-ups, but we just continued to get better and grow.
"We started 'Meat for a Week', which was seven items for seven meals for seven days, and all of sudden it took off. We grew from around £200,000 turnover a year, up to 2017 when we took £3m in one year. We had expanded from just four members of staff to a team of 45 at the height. It was a whirlwind."
And there's no stopping there. In January this year, John took over The Beehive pub in Houghton-le-Spring, offering a gastro pub style menu and is soon set to take over The Times Inn in Seaham, introducing a traditional British gastro pub.
"If I hadn't assembled the team I've got, we wouldn't be where we are. I couldn't run a business this size if I didn't have my management team around me, including Ian Foxton, my managing director, Paul Rowntree, our executive chef, Carl Morris, our logistics manager and Helen Benoist, our marketing manager. They're all behind me, that's the people who make the business tick.
"Covid brought its challenges, but we have retained 90% of our staff and paid everyone throughout the pandemic. There's growth again, and surviving the pandemic is one of the biggest achievements."
John received start-up support from the North East BIC before purchasing his first shop in 2010, which helped him create his business plan and point him in the direction of grant funding from the Sunderland Youth Enterprise Trust.
He said: "My business adviser from the BIC, the late Chris Craig, provided the best guidance ever. He helped me write my business plan, which I still use to this day and only recently referred to, to see what direction we can take Stirks in next. Even though I now have multiple businesses, I still go back to that original plan."
Paul McEldon OBE, chief executive at the North East BIC, said: "John's business journey is a real success story, and one that the BIC has been proud to have supported. The Stirks brand is testament to how a good business plan can facilitate growth. We wish John and his team all the best with their future business ventures."
Want to begin your journey into self-employment? Speak to the BICStartUp team on 0191 516 6111 or click here.