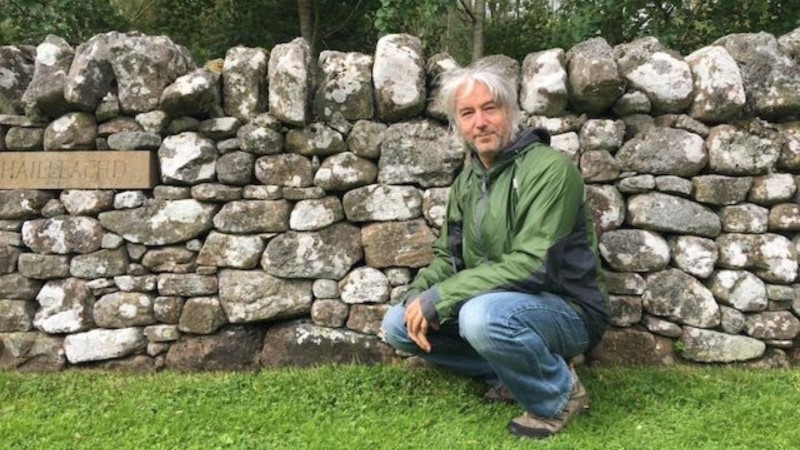 Ecologist expert brings passion, experience, and in-depth knowledge to a new post at social enterprise Climate Action North.
Phil Macari joined fellow directors Sharon Lashley, Julie Harrison, and Jennifer Robson as Director of Ecology and Community Rewilding at the beginning of June 2022. The move follows his appointment to the company as an Associate at the end of 2021.
Phil will focus on developing the Pollinator Parks® initiative, a registered trademarked programme of Climate Action North to rewild business and retail parks throughout the North of England. He has been a lead delivery partner for the initiative since its inception in 2019.
Climate Action North's Managing Director, Sharon Lashley, said: "It is a privilege to welcome Phil to the team. We've known Phil for many years and his specialist guidance and expertise have proven invaluable to our Pollinator Parks® initiative. Our ambition is to rewild at least 30 percent of business parks in the North of England by 2030, enabling wild spaces for biodiversity and we're excited to welcome Phil on board to make this a reality."
Phil is a graduate of Sunderland University with a BSc in Environmental Studies and has spent the last 38 years in various ecology and nature conservation roles.
Working as a freelance environmental consultant for the past 20 years, Phil now also facilitates Earth Education, nature learning, wellbeing, and bushcraft activities, through his company Wildcraft.
Phil said: "I'm delighted to join the Climate Action North team. The important part for me is the word action, and our project activities really make a difference in the climate and biodiversity crisis. I know and admire the work and I'm looking forward to driving the Pollinator Parks® initiative forward and working with the Climate Action North team."
Pollinator Parks® areas and wild spaces include Dalton Park Outlet Shopping Centre, the North East BIC, and Sunderland Enterprise Park.
Sharon concluded: "Nature is our best ally to halt the dual climate and biodiversity crisis and our Pollinator Parks® areas are excellent examples of how we can practically support and care for our wildlife by rewilding unused outdoor spaces on retail and business parks, letting the land relax and in doing so creating the ecological retreats we so desperately need."
To set up a Pollinator Parks® wild space, or find out more about sponsorship opportunities, contact Sharon at sharon@climateactionnortheast.org.uk