A new innovative filtration system has been created here in the North East and is set to revolutionise the manufacturing industry.
After two years in the making entrepreneur Richard Baker has launched his new product, the Pure Pull Mobile.  The breakthrough invention which is powered solely by compressed air, filters out fumes generated by machines and chemicals within the workplace leaving the air clean and breathable, and has the added benefit of being easily transported to any work station.
Richard has provided technical support to Industry for over two decades, and is a specialist in pneumatic control. Having received start up advice from the North East Business and Innovation Centre (BIC) in 1994 Richard decided to launch his company, Pneumatics Northern, from a base at the BIC. The onsite support continues to be as valuable today as it was back then. Richard explains where the idea for his latest invention came from:
"Like all good ideas they come from listening to the needs of your customers. It's been a long process but we now have something which is high flow and high filtration.
"It's very satisfying to have invented a product that can be manufactured in the North East of England, this is why the product has a Union Jack on it, Made in Britain, is something I am very proud of."
Assembled by an engineering company in Cramlington, who also machine the specialised parts, Richard sees the product becoming European wide, he continues:
"The intention is to break into UK market first, and get the product established, and then grow an international customer base from right here at the BIC.  We are going to market with the Pure Pull Mobile first, and then we will introduce a static version that we have also developed called a Pure Pull Bench.
"I truly believe this is an innovative product which will hopefully lead to the development of further projects in the future."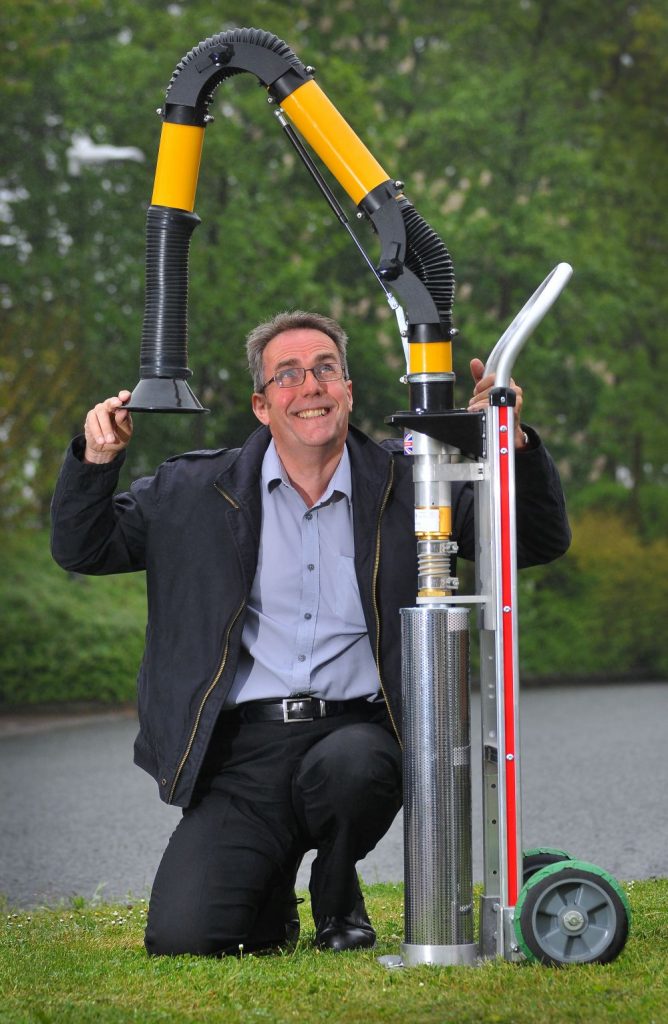 Director of operations at the BIC, David Howell added:
"When Richard first moved to the BIC it was a far cry from the bustling business community we have today. It is true to say that the BIC and Pneumatics Northern have grown up together and to witness Richard's continued success and appetite for developing innovative products in the North East is inspiring."