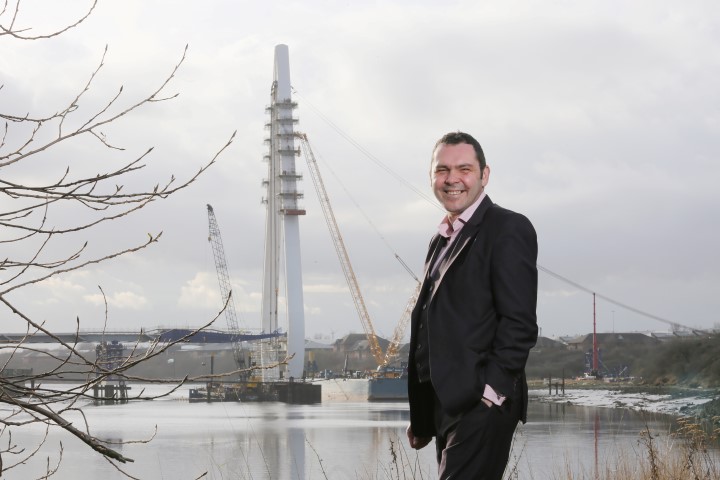 As a regular supporter of the prestigious Sunderland Echo Portfolio Awards, the North East Business and Innovation Centre (BIC) is proud to be sponsoring this year's Social Enterprise Award.
The award honours outstanding and innovative social enterprises in Sunderland that are working to make the world a better place. Like traditional businesses, social enterprises generate income through trade and aim to make a profit. But it's what they do with their profits that sets them apart, reinvesting them to create positive social or environmental change.
BIC Chief Executive, Paul McEldon said: "The evidence suggests that social enterprises are playing an increasingly important role in economic growth. Latest government statistics identify around 70,000 social enterprises in the UK, contributing £24 billion to the economy and employing nearly a million people. They also show a significant increase in the number of start-ups who are choosing the social enterprise approach, acting commercially and reinvesting their profits for their social purpose.
"Social enterprises operate in many different markets, selling goods or services to individuals, local authorities, government or private businesses. There are many examples out there you will have heard of such as The Big Issue, Divine Chocolate and the Eden Project but you may not realise that there are also many social enterprises in Sunderland trying to make it a better place for all, including organisations like the Home Group and last year's winner of this award, Media Savvy CIC.
"As a social enterprise ourselves, the BIC is committed to providing services to meet the needs of all businesses with the overarching social mission to drive entrepreneurial activity and accelerate innovation. Headquartered in Sunderland, the BIC occupies a 14-acre multi-purpose business park, providing a wide range of accommodation for businesses, from shared co-working spaces to small incubator units, executive offices, bio-science labs and large industrial facilities – but it's the access to a wide range of tailored business and innovation support, funding and events that makes it a unique location to base your business."
With a growing demand for expert advice in this sector, the BIC recently launched a new service – Social Enterprise at the BIC – which aims to encourage and help those that dream of starting a new social enterprise and support for social enterprises who want to grow and access funding and social investment.
In sponsoring the Echo Portfolio Social Enterprise Award, the BIC urges social enterprises to come forward and showcase their success and the great impact they are making both commercially and in creating positive change in their communities.
Click here to enter your business or nominate a business you think is worthy of an award