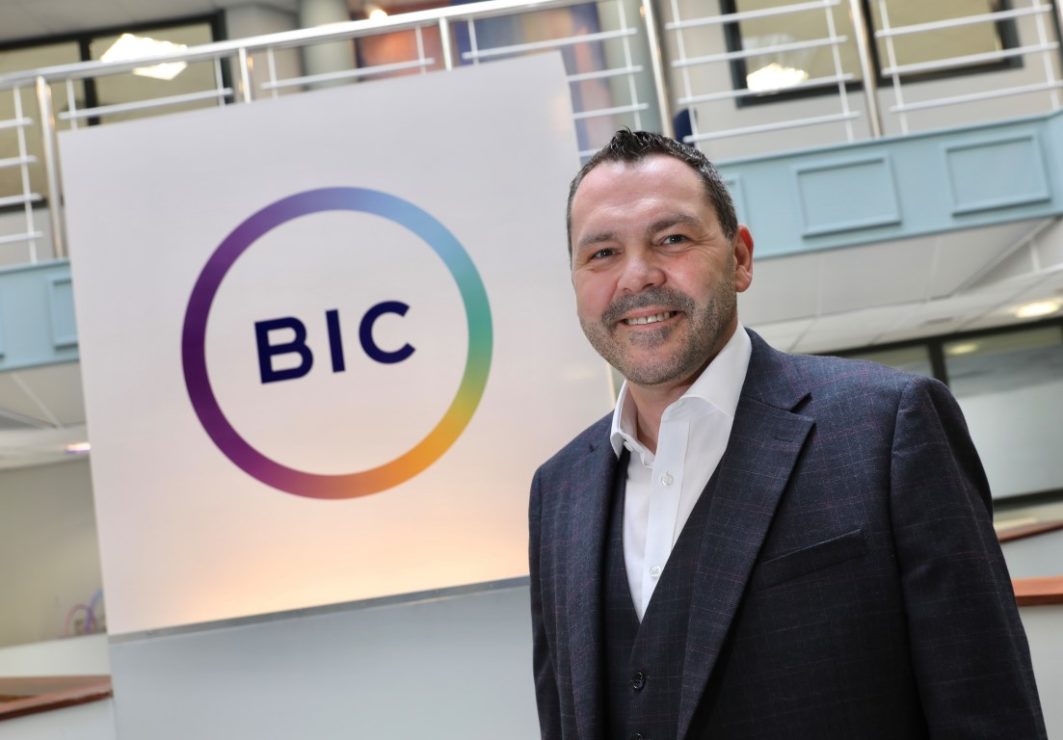 The North East BIC has been awarded a Silver Award from the Ministry of Defence's Employer Recognition Scheme (ERS) for its commitment to support the armed forces community.
The scheme encompasses Bronze, Silver and Gold awards for employer organisations that pledge, demonstrate or advocate support to Defence and the Armed Forces' community, and align their values with the Armed Forces Covenant.
The BIC is one of only 15 organisations in the North of England to receive the recognition in 2023, highlighting its dedication to being an active supporter of the armed Forces.
The Armed Forces Covenant represents a formal commitment from the nation to acknowledge the sacrifices made by service personnel and ensure they receive the respect, support, and fair treatment they deserve.
The Employer Recognition Scheme (ERS), launched to encourage support for Defence People objectives, bestows awards to employers who actively promote and embody these principles.
Speaking about the achievement, Paul McEldon, chief executive of the BIC, expressed his pride in being recognised for the prestigious award and the impact of the Veterans RV programme.
He said, "We are deeply honoured to receive the Armed Forces Covenant, Employer Recognition Scheme, Silver Award. At the BIC, we are committed to creating an inclusive work environment and fostering an atmosphere of respect and support for our veterans.
"Our Veterans RV programme, designed by veterans, for veterans, will be instrumental in providing essential mentoring and training to ex-service personnel exploring entrepreneurship. We firmly believe in empowering veterans to unleash their full potential, and this award reaffirms our dedication to that cause."
The Veterans RV programme, established by the North East BIC, is a comprehensive 12-week initiative that offers ex-service personnel one-to-one mentoring, group training, and guidance to explore entrepreneurship opportunities.
Military veterans, turned business advisers, Anthony McDermott and Mark Walsh set about exploring how the BIC could develop a bespoke programme to help others use their vast skills and experience to become successful entrepreneurs, and Veterans RV was born.
Commenting on the significance of the award, Anthony McDermott, veteran and social enterprise business adviser, said: "Receiving this award is a testament to the dedication of the BIC in supporting our Armed Forces community. The Veterans RV programme will be a transformative initiative for veterans, providing them with the necessary tools and support to consider self-employment as a viable career path.
"As a veteran myself, it's important to me to see that those who have served in our Armed Forces are looked at, as not just ex-soldiers who once wore a uniform but as competent and capable individuals who would make a huge positive difference to the business community.
"By signing the covenant, we pledged to support veterans and this award truly reinforces our commitment with our military friendly work environment here at the BIC as well as through our Veterans RV programme."
Major General Marc Overton, Assistant Chief of Defence Staff (Reserves & Cadets), said "I would like to thank and congratulate the recipients of this year's Employer Recognition Scheme Silver awards. A Silver award recognises the fantastic efforts of employers throughout the UK who have both elevated their commitments under the Armed Forces Covenant and provided actual benefits to the Armed Forces Community.
"The winners should all be proud of their life-changing impact and fresh opportunities they are providing to our Reservists, veterans, and their families. The number of winners this year yet again shows that the Armed Forces family talent pool is also providing tangible business benefit."
The BIC remains committed to its mission of fostering an inclusive and supportive environment for veterans, providing them with opportunities to thrive as they transition to civilian life.
This award represents a milestone achievement in their ongoing efforts to uplift the Armed Forces community.
For more information on the BIC's Veterans RV programme, visit: https://www.ne-bic.co.uk/starting-your-business/veterans-rv/ or email Anthony.Mcdermott@ne-bic.co.uk