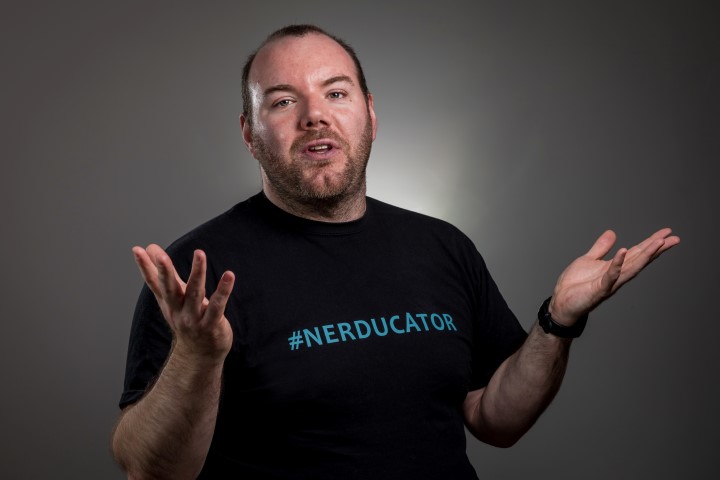 A North East digital training provider has expanded into Sunderland and is looking to grow its team, following two successful years in business.
Hypestar, whose head office is in Acklam Hall, Middlesbrough, has moved into a 600 sq ft office in the North East Business and Innovation Centre (North East BIC), which will be the company's new headquarters.
The ingenious firm, which works with a variety of businesses and entrepreneurs, from start-ups and sole traders to SMEs, aims to create a fun and creative digital atmosphere in its new training suite.
Hypestar's team of four, which has delivered more than 300 social media and online marketing workshops over the last 24 months, is hoping to run 10 commercial training courses a month, which will cover innovative topics, in its Sunderland office.
Speaking about the growth of the firm, James Lane, Hypestar's training director, said: "This is a fantastic opportunity for us and where better to expand than the city which is renowned for its innovative businesses and culture.
"The North East BIC is in a central location, which means it's very accessible as it's just off the A19, and with its 24-hour access, the move will provide us with a lot more flexibility to not only run more workshops, but also deliver courses later on an evening.
"We wanted to find a location which would inspire our clients and, with the wonderful riverside view and comfortable, unique ambience, this will all help the creativity flow."
Hypestar, which will run training courses from both its Middlesbrough and Sunderland offices, works with business owners who need help identifying how to increase sales opportunities, website traffic and social media presence, in order to develop their company.
To showcase its pioneering thinking, the progressive training provider is hosting four GDPR workshops, Anti-GDPR Digital Day, with the first taking place on March 16th at the firm's North East BIC training suite, from 9.30am till 4.30pm. It costs £65, including lunch and refreshments.
"There's a lot of buzz around GDPR at the moment but, after carrying out research with over 1,500 local firms, we discovered that the majority of companies wanted to learn how to maximise sales and marketing opportunities with existing clients," said James.
"We are the only firm in the North East who is delivering this kind of workshop, which will cover the multitude of ways businesses can work with the data they currently have to develop their firm, before GDPR comes into force."
To book your place on one of the Anti-GDPR Digital Day workshops, call Hypestar on 0191 406 6382, email james.lane@hypestar.uk, or click here