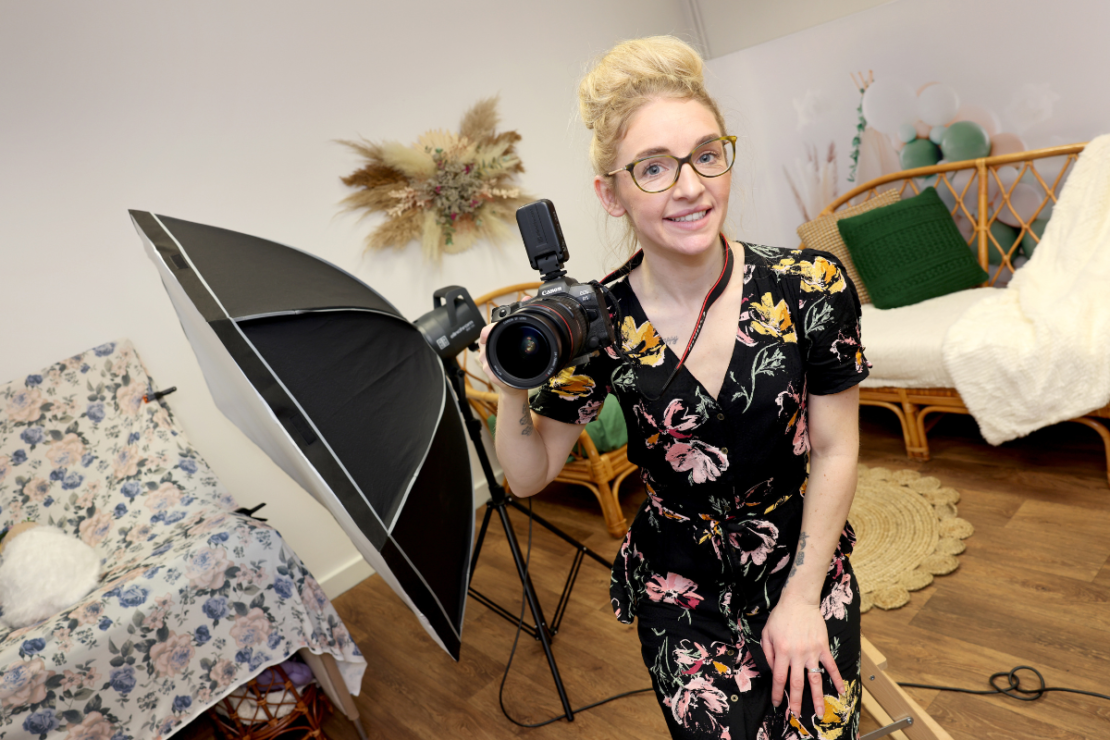 Entrepreneurial women in the North East have been praised for their role in helping create a record number of female-led British businesses last year.
The North East BIC, which has supported the launch of thousands of North East businesses over the past 29 years, saw more women come forward to receive start-up support than men in 2022.
Making up 54.8% of its start-up clients, the increasing desire by the region's women to set up their own businesses also coincided with a record number of women in the UK making the leap into self-employment last year.
According to the latest Rose Review by Natwest, more than 150,000 female-led businesses set up across the UK in 2022, accounting for a fifth of all entrepreneurs, a figure that has risen from 16% in 2018. The largest leap in new female-led firms in the UK last year was among those established by 16-25-year-olds, the total number of which rose by almost 25%.
One North East entrepreneur who helped the region's women blaze a trail last year was 50-year-old Jo McShane, from East Boldon, who set up her own community interest company last year, Jo McShane Equine Therapy, providing sensory equine therapy to adults and learners with special educational needs or disabilities.
Speaking about setting up, she said: "After a 25-year career in education focusing on inclusion, I wanted to combine my love of horses with empowering equine learning opportunities for children and young people, bringing learners into the calming presence of my miniature Shetland herd fulfils my life's ambition.
"I literally had absolutely no idea about business until I got in touch with the BIC. The consultation opened up my awareness of types of company, social enterprises and the importance of strategic planning. A year in, my community interest company (CIC) is now running alongside full-time educational leadership, and I look forward to discussing my expansion plans with them as we look to the future."
Stacey Marchant, 32 from Sunderland, also received support during the period with the launch of her own photography studio, The Lovely Photo Company.
"The support from the BIC was one of the biggest benefits when starting up," she said.
"They were very welcoming, explained what they could offer me and gave me information about other organisations which could help so I could make connections, which has been great. They also directed me to funding opportunities, they were a huge help."
Over 4,000 people have tapped into the BIC's support since the organisation was formed in 1994, with 75% of those that go on to set up a business continuing to trade for over three years.
Paul McEldon OBE, chief executive at the BIC, said: "Over the past 29 years, we have helped support the launch of so many amazing female-led businesses, some of which have gone on to create thousands of jobs and establish themselves as real success stories in their industries, so it's great to see even more women now following suit and going it alone.
"However, while we are delighted with these milestones, both regionally and nationally, we know that there is still a lot more work to do if we are to truly break down the barriers preventing women from realising their entrepreneurial potential and making the leap into self-employment."
The BIC provides free start-up support to aspiring entrepreneurs in the form of one-to-one mentoring, expert workshops, signposting and providing resources.
Want to be your own boss? Speak to the BICStartUp team by calling 0191 516 6149 or click here to find out more.