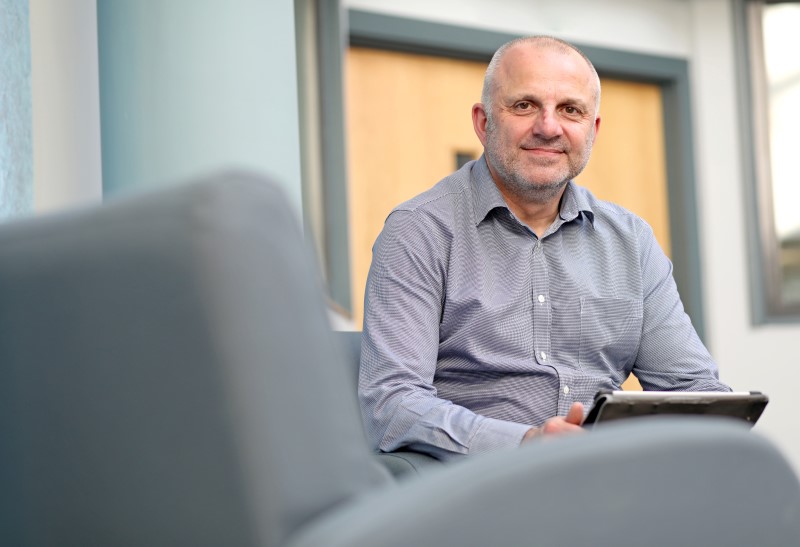 Charlie Dawson is something of an expert when it comes to work space, having spent the past 25 years working in the office refurbishment industry.
So, he knew exactly what he was looking for when setting up a new Northern base for his Leeds-headquartered employer and he found it at the North East Business and Innovation Centre (BIC) in Sunderland.
Charlie has joined a growing community of businesspeople, entrepreneurs, start-ups, consultants and freelancers who are using the BIC's Open Space Co-working facility as a flexible base for their work.
From here he manages all of Time Limit Interior's North East projects in his role as Sales and Commercial Manager – visiting clients across the entire region and overseeing work to transform their workplaces.
And Charlie says setting up at the BIC felt like a natural choice, having worked there in the past for another office refurbishment company.
"It felt like coming home," he said. "I originally took a serviced office in Newcastle but quickly realised the BIC was where I wanted to be. As soon as I walked through the door and saw so many friendly faces, I knew I'd made the right choice.
"I don't need an individual office but I do need a professional working environment with access to good facilities like car parking, a café and meeting rooms. Open Space Coworking fits perfectly with what I need. It's also nice to be surrounded by other likeminded businesspeople who work in a similar way."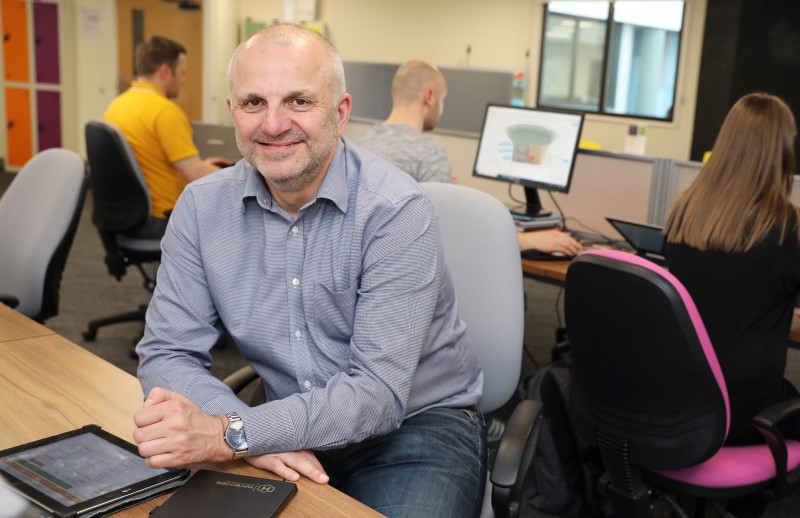 Charlie spends half of his working week in Sunderland, travelling from his home in Harrogate, and says his location puts him at the centre of his North East client base.
"It's so central for travelling around the region. It makes a huge difference to the working day to not have to sit in traffic getting in or out of a city centre – I'm just straight off the A19. Having the option of using the BIC's Darlington office is really appealing too.
"I think it really matters to our clients that we have a local base and to know I'm on the doorstep if they'd like to see me in person. Sometimes a face-to-face meeting makes all the difference when you're working on a big project and nothing replaces the personal touch."
Open Space Coworking was designed by the BIC for those who don't need, or aren't yet ready, for a fixed office space. Users pay to access a private lounge area which comes with a package of benefits including access to business mentors, wi-fi, coffee, parking, virtual office services and use of the BIC's Business Central in Darlington. Many then move on to an office on the business park when they are more established.
Paul McEldon, Chief Executive at the BIC, said: "Charlie's story demonstrates how important this type of flexible facility is to the start-up and growth of regional businesses and to sole traders.
"Here at the BIC we are constantly evolving our services and facilities in line with what businesses tell us they need to make it as easy as possible for them to succeed. By adding Open Space Coworking to our other office, industrial and lab facilities our thriving business community now provides all types of accommodation for all kinds of businesses and all ways of working."
Open Space Coworking costs £52 per month and complimentary day passes are available for taster days. Click here for more information or call 0191 516 6200.