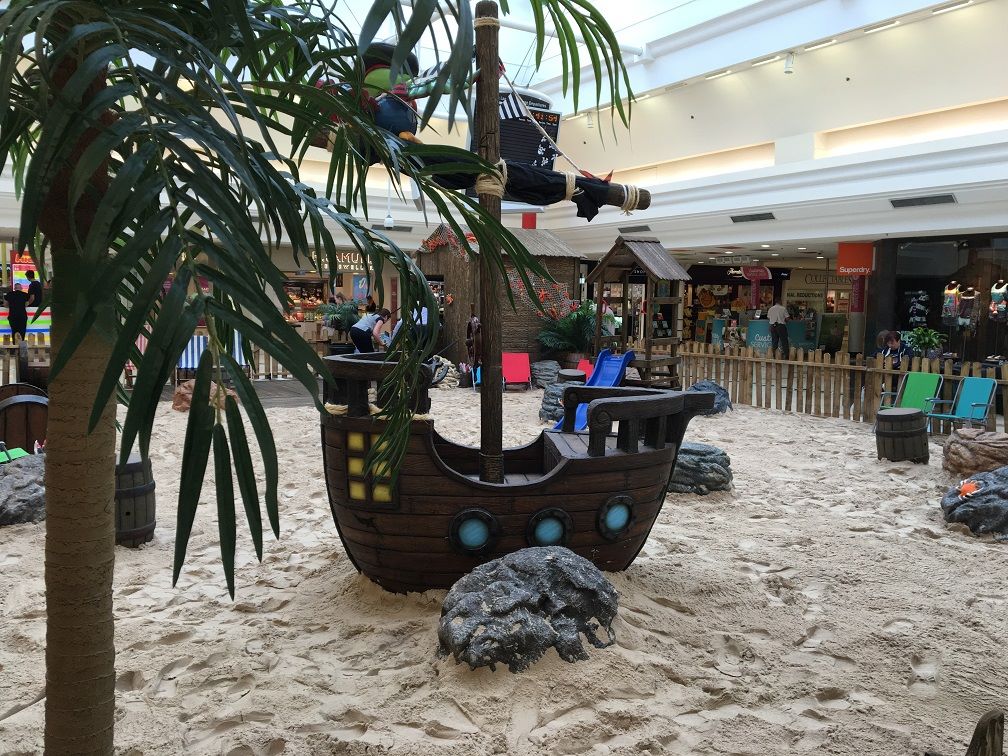 CHILDREN visiting a leading North East shopping centre are invited to dig for treasure and meet new mateys this summer, following the arrival of a pop-up pirate beach.
The Bridges in Sunderland will see the return of its popular indoor beach from Friday 28 July – Sunday 3 September.
And the beach, which is located in the shopping centre's central square, will host a number of events throughout the summer holidays, including pirate-themed crafts and storytelling.
"We're always looking for ways to enhance our visitors shopping experience and our indoor beach is just one way of doing this," said Samantha Czwordon-Wright, marketing manager at the Bridges.
"These events offer a well-needed break for both children and parents in between shopping and proceeds from all entries to our Treasure Island beach will go towards supporting great local causes."
The Bridges beach will be open Monday to Saturday, from 10am until 4pm, on Thursday from 10am until 7pm and on Sunday from 11am until 4pm.
Entry to the beach is £1.50 and 50p of every entry will be donated to the SR1 Rotary Club, who distribute funds among local causes.
The beach will be open to the public until Sunday, 3 September.
For more information about the Bridges Beach, go to http://www.thebridges-shopping.com/