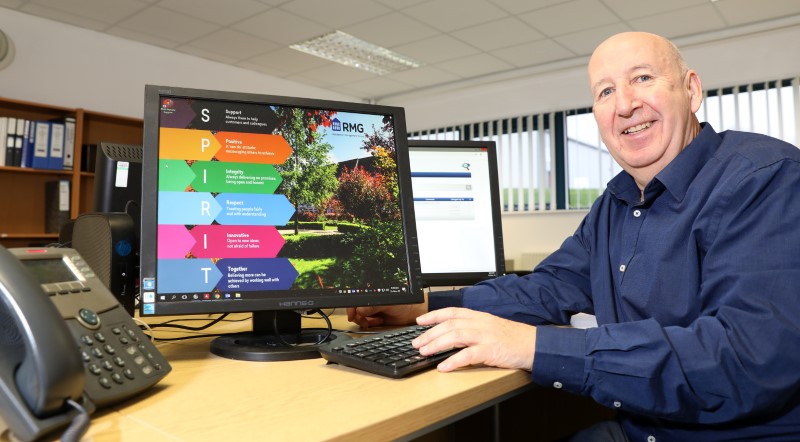 National property management company, the Residential Management Group (RMG) has moved its business operations to The Hub in Washington.
The company, part of the Places for People Group, acts as managing agents for a variety of clients including resident controlled management companies and Freeholders, looking after the communal areas of residential apartment blocks and estates for over 100,000 homeowners nationwide.
Previously located in Newton Aycliffe, the company has moved its North East office to The Hub located off Crowther Road, Washington citing location and accessibility as the two major factors for the move.
Taking up a 30m² ground-floor office, the building is easier for staff to visit clients across the North East region.
The Hub is part of the North East Business and Innovation Centre (BIC) headquartered in Sunderland and is conveniently located less than a two minutes' drive from the A1 and A1231 major road networks.
It provides flexible managed office space spread over two floors, comprising 17 modern, air-conditioned offices with a provision for meeting space, conference facilities as well as help and advice to start up and established businesses.
Colin Clifford, Property Manager for RMG North East, said: "We are now much closer to our North East customers. The rent is competitive and we have plenty of free on site car parking for our staff and visitors so it all made sense to move the business here.
"This is a much more central location to access our customers from Ashington to Middlesbrough, Chester-le-Street to Sunderland. Although some of our property managers are home-based, it is still central for them to drop in. We also have access to the building 24/7 and can use the meeting room facilities for a small charge if we have managers visiting us from other areas of the country."
Jillian Coleman, Centre Manager at The Hub said: "It is great that we have been able to attract large national companies such as RMG here to The Hub. Whether it is a permanent office or one which acts as a satellite office for field staff, we have the facilities here to accommodate businesses ranging from one-person businesses to those with up to 15 members of staff.
"The feedback we get from tenants and visitors is always the same – great location and ease of access and this is what attracts businesses to locate here. The other additional benefit is that all Hub tenants are on the same terms and conditions as those based at The North East BIC in Sunderland."
All monthly rental fees at The Hub include gas, water, electricity, free car parking, air conditioning and access to communal facilities such as a kitchen, meeting rooms and breakout areas.