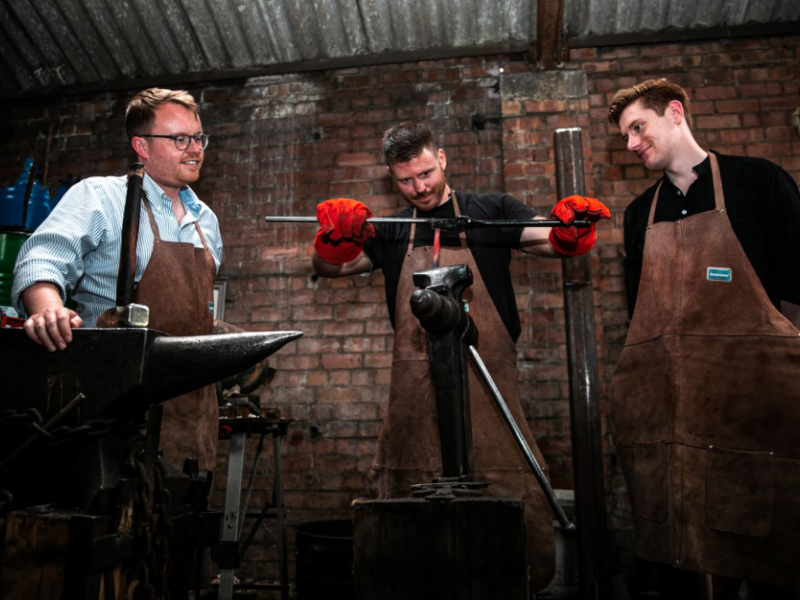 A pair of social entrepreneurs have taken another step towards delivering their vision of making Sunderland a place of cultural and creative excellence, with an ambitious plan for a city centre landmark.
Mark Burns Cassell and Vince Todd have set up a number of projects across the city which offer spaces for artists and creators, along with a full programme of events and experiences.
And their latest scheme will see the transformation of the former Hills Bookshop at Waterloo Place, into a flagship independent arts centre with spaces for artists, a gallery, exhibition spaces, counselling suite and café.
The new venture will sit alongside Mark and Vince's other projects, including Community Interest Company MBC Arts Wellbeing, based at Norfolk Street, which was launched by Mark and where the studio space was virtually taken over from day one.
Mark, a former advertising executive turned ceramicist, set up MBC Arts Wellbeing four years ago when looking for his own studio space and came across the large building in Norfolk Street which he recognised would house not only his studios but other creators.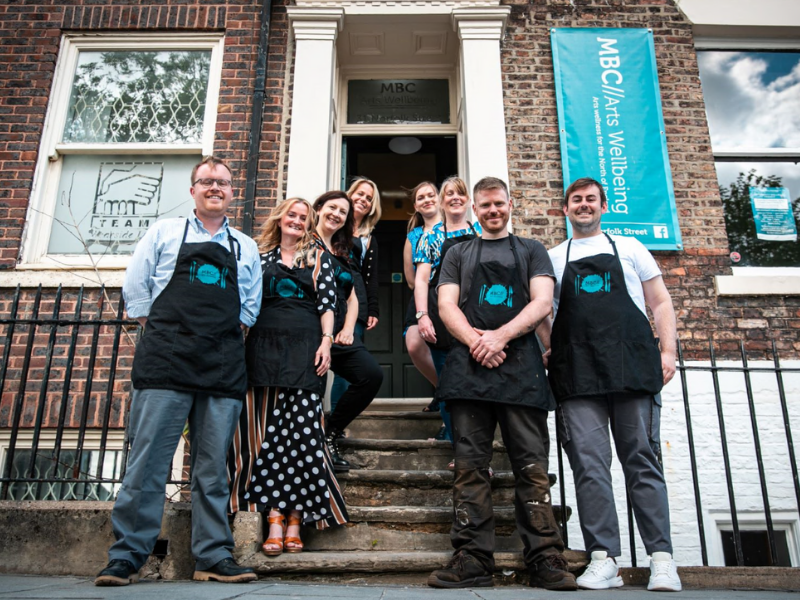 This led to Vince setting up Norfolk Street Arts, before the pair set up a third organisation in the space previously occupied by Creative Cohesion at nearby Nile Street which has been renamed Broadside Studios.
Both Mark and Vince are passionate about "increasing Sunderland's cultural opportunities and creative capacity" and their companies have brought millions of pounds worth of grants and investment into the city, along with creating more than 30 jobs and giving everyone from photographers to a blacksmith a place to work.
"As soon as we put the word out that we have some new spaces they immediately get filled," said Mark.
"It's fantastic to see so much interest and also to be able to give so many talented people a place to work from.
"We have a really diverse range of creative businesses working in our spaces and even before it opens later in the year, the studios we have at the Hills site have been snapped up.
"Out of 30 we had available there's only seven left and that's the same pattern as everywhere we've opened.
"From the very start we wanted to play a part in helping to transform Sunderland's cultural landscape and hopefully that's exactly what we're doing."
Blacksmith Darren Witty founded The Witty Smith, at Norfolk Street, two years ago and said "without MBC Arts I probably wouldn't have lasted six months."
"I'd been a blacksmith for about a decade but they helped me turn my hobby into a community interest company and now I not only have a growing customer base but I hold regular workshops for members of the public," he said.
"They've been invaluable in helping me find an audience for what I do and now the forge is going from strength to strength."
Sharon Appleby, Chief Executive of Sunderland BID, said that MBC was a huge asset to the city.
"The incredible demand that Mark and his team have created is amazing and is giving so many creative people the opportunity to develop their business along with being able to access support and advice," she said.
"They are doing a fantastic job."