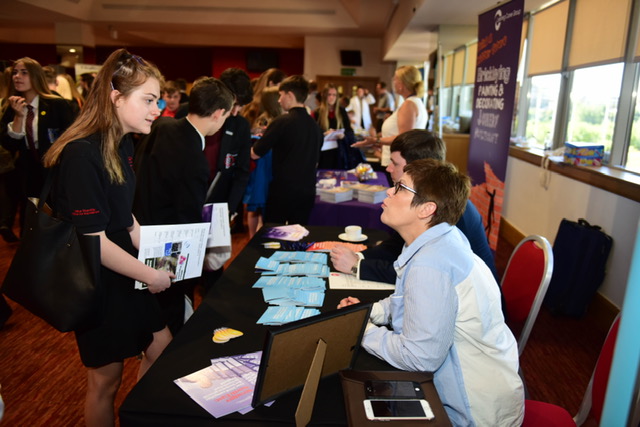 THE SUCCESS of a recruitment fair launched as part of last year's Sunderland Business Festival has led to two events being announced for 2022.
And the fairs – which will both take place at the Stadium of Light – will give employers, educators and training organisations the chance to showcase their opportunities to people of all ages.
The previous event attracted around 50 companies and training providers, with more than 1000 people attending to find out about jobs in a range of industries.
And the hope is now to attract even more people this time round, particularly young people who may be preparing to leave school.
The fair – organised by Sunderland Business Partnership – is being held on Thursday 30 June from 10am until 3pm and companies have already begun signing up to take part.
Ellen Thinnesen, former Principal of Sunderland College and chair of the North East Local Enterprise Partnership Skills Advisory Panel and of Sunderland Business Partnership, hopes the event will be well supported again.
"Our first Sunderland Business Festival was a great success and the Recruitment Fair played a great part in that," she said.
"It was really well received by both businesses from across the region and the people who attended, which is why we have decided to host two events this year."
The events are being designed to appeal to everyone from students to people thinking about a change of career, want to upskill or have been out of the job market for any length of time.
While the June fair is a stand alone event, the October fair -which will take place on Wednesday 12 October – will be part of the second Sunderland Business Festival.
The cost of attending for companies is £200 plus VAT or £350 plus VAT for anyone booking both events.
For further information or for a booking form, please contact Bernice Saltzer at bernice@sortedpr.com