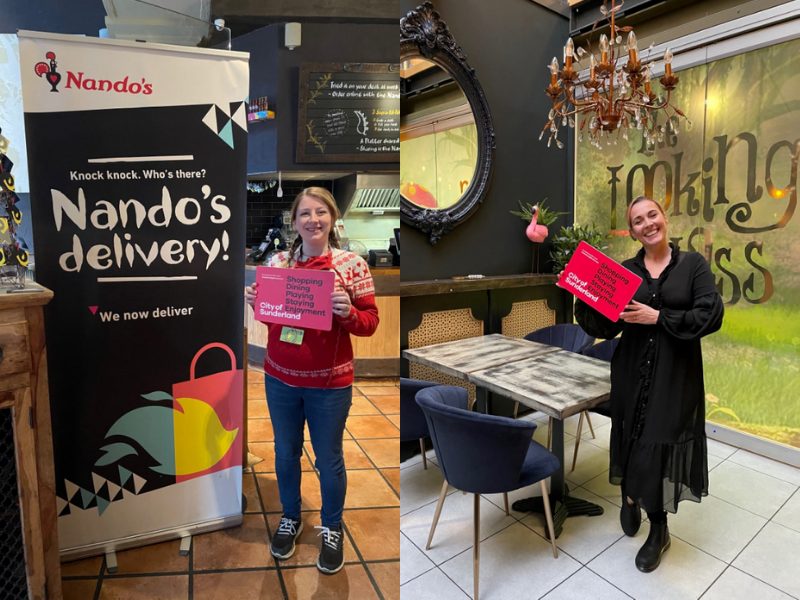 The pioneering Sunderland City Gift Card is proving a huge success – giving the local economy a £40,000 boost within weeks of it launching.
The card scheme, the result of a partnership between Sunderland BID and Sunderland City Council, saw more than 100 businesses sign up to accept it initially, a number which continues to grow.
And shoppers and companies have also taken the card to heart – recognising that it not only gives the recipient the opportunity to choose where to spend it but it is also helping sustain the local economy.
A staggering 1700 cards have already been sold, to a mix of individuals and companies which are choosing to use them to reward staff and customers.
The beauty of the card is the variety of places it can be spent, including retail, hospitality, experiential and professional services.
And it comes with the added bonus of supporting citywide businesses during one of the most challenging times.
Sharon Appleby, Head of Business Operations at Sunderland BID, said the response had been overwhelming – from both companies and the public.
"We've been thrilled not only by the number of businesses which have signed up to accept the card but also by the variety," she said.
"That means that the recipient will have a huge choice of places to spend it. We have everyone from high street retailers to Sunderland's unique independents on board as well as everyone from restaurants to hotels, so there really is something for everyone."
Sharon also thanked companies in the city which have chosen to buy the cards as a reward for staff.
"We are constantly promoting the shop local message and this is something that people have taken to heart," said Sharon.
"And the gift card is really easy to do just that."
The cards can be accepted anywhere that takes Mastercard and can be purchased for amounts between £5 and £500 online at www.sunderlandgiftcard.com and then selecting Sunderland.
Any business wanting to sign up should contact giftcard@sunderlandbid.co.uk
The Sunderland Gift Card is part of the Reopening High Streets Safely project, which is part-funded by the European Regional Development Fund.