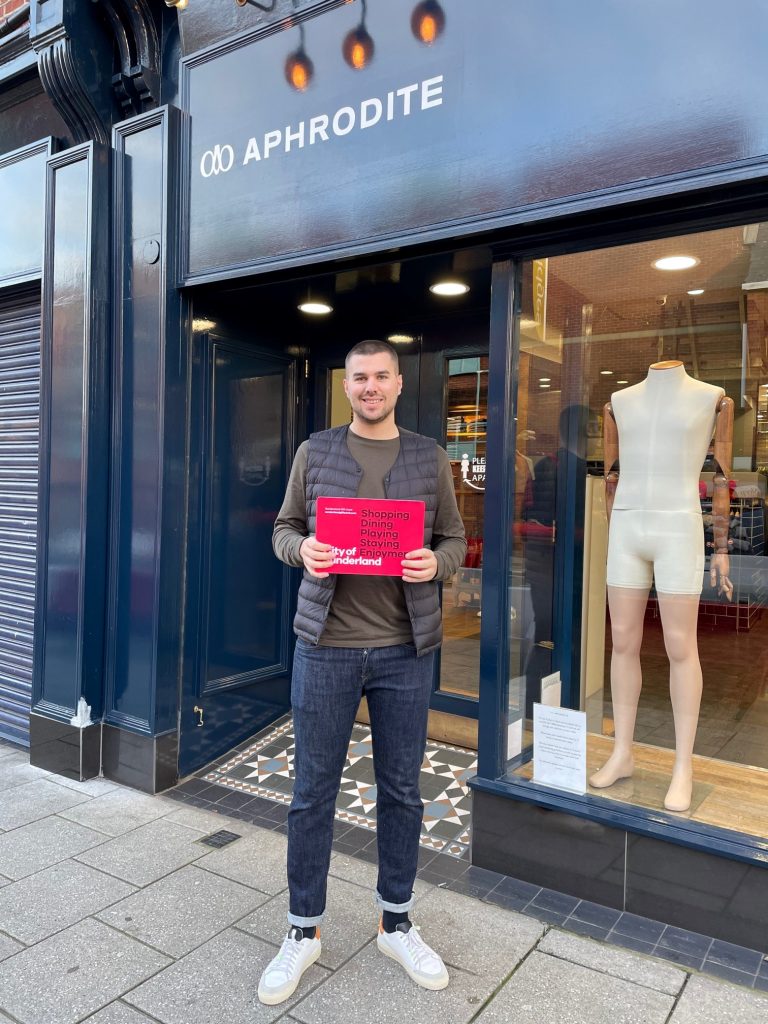 HIGH Street favourites and independent businesses have all benefited from the Sunderland Gift Card scheme.

Over the Christmas period recipients of the cards – which were launched in November – spent thousands of pounds in dozens of Sunderland retail and hospitality outlets.

And the additional good news for businesses is there is still a huge number of cards which are waiting to be redeemed once lockdown is over.

The card scheme, the result of a partnership between Sunderland BID and Sunderland City Council, now has 120 businesses signed up to accept it.

While many of the 1900 cards sold have not been spent, other shoppers have taken advantage of them, cashing in at clothing stores such as Primark, Aphrodite, Jack and Jill and Bou-Chique and restaurants including 2 Church Lane, Asiana, San Marino at Chester Road and the Stack Seaburn.
Stores such as Lush, Marks & Spencer and Boots also received a share of the spend, while many people chose to use them to stock their festive food cupboards, buying items at Robsons, Ibbitson's and Greggs.

Flower shops were also a popular place for people to use the cards, with Ashbrooke Florists, Bethanys Florists and Charlotte's House of Flowers all benefiting.

Many of the city's independents also saw shoppers spend with them, including Ginka, Dream Candy, Made by Sally and Port Independent.

"The gift card was fantastically well received and we are delighted to see so many businesses benefiting from them," said Sharon Appleby, Head of Business Operations, at Sunderland BID.

The hope is now that people will continue to buy the cards for other occasions, especially with Valentine's Day coming up, when people will not be able to go out to celebrate.

"There are so many positives in buying the cards, from supporting the local economy to the sheer variety of places that they can be spend," said Sharon.

"And it also allows the recipient to be able to spend it on something they really want, from a night out at their favourite restaurant when it's permissible to something from their favourite shop."

The cards can be purchased for amounts between £5 and £500 online at www.sunderlandgiftcard.com

Any business wanting to sign up should contact giftcard@sunderlandbid.co.uk

The Sunderland Gift Card is part of the Reopening High Streets Safely project, which is part-funded by the European Regional Development Fund.