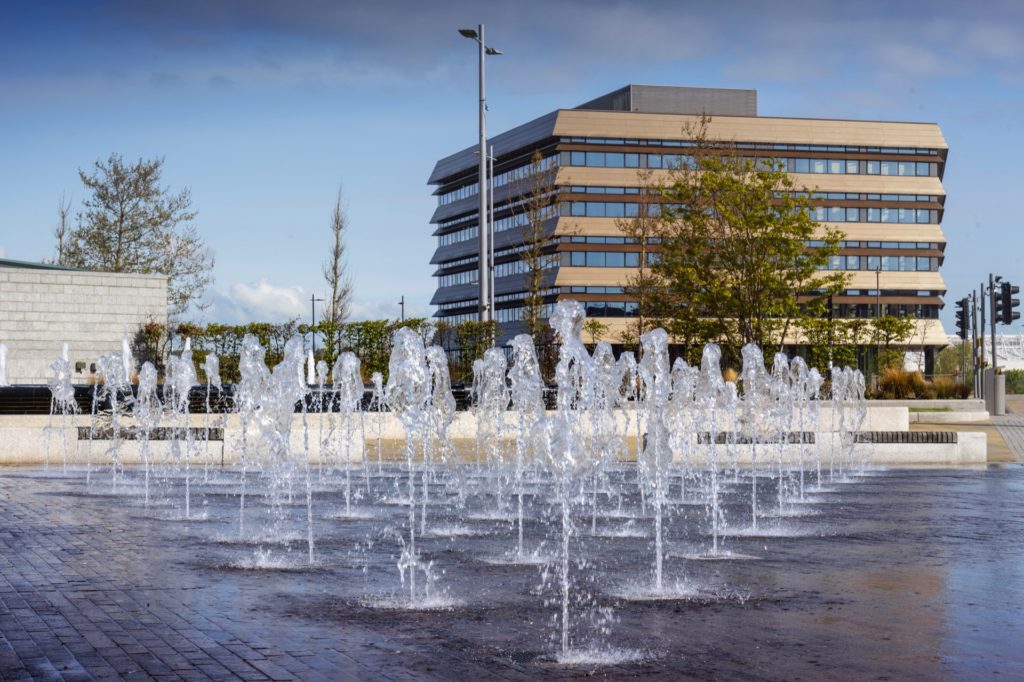 Over 1,500 new businesses were formed across Sunderland last year, according to new research.
Data released by Companies House and the Office for National Statistics (ONS) – analysed by Inform Direct – has revealed that a total of 1,587 new businesses started trading in the city in 2021.
Across Tyne & Wear as a whole, a total of 7,623 businesses were set up during the year, 96% of which were private limited companies, bringing the total number of businesses in the county to 42,266.
John Korchak, operations director at Inform Direct, said: "It is excellent news to see so many new businesses being started in Tyne and Wear.
"Tyne and Wear boasts an active economy, demonstrated by this latest increase in the number of businesses based in the county.
"Entrepreneurs are clearly motivated to invest in new businesses which meet current and emerging demands for goods or services."
Ellen Thinnesen, chair of Sunderland Business Partnership, a collective of businesses across the city helping to promote Sunderland as a city to do business, has also welcomed the findings.
"Sunderland is a city undergoing huge transformation," she said.
"From Grade A office spaces to world-leading industrial parks and the UK's largest 5G private cell network, the city has established a business ecosystem that encourages and celebrates entrepreneurship, and this research evidences that.
"From major private sector employers such as Ocado, Just Eat and Envision to start-up businesses just starting out on their journey, it's fantastic to see so many people continuing to invest in Sunderland post-pandemic as the city continues to reinvent itself and focus on the future."
Another trend revealed by the data was a rise in the number of Community Interest Companies (CICs) set up during the pandemic.
The North East BIC is one of the region's longest established business support organisations and has helped hundreds of social entrepreneurs set up community interest companies over the past 27 years.
Speaking about the research, Paul McEldon, chief executive of the BIC, said: "We've witnessed a real increase in the number of people seeking advice on setting up social enterprises over the past few years, especially during the pandemic.
"With high streets and shopping centres closed, the number of local businesses stepping up to the plate to provide vital delivery services and food parcels for vulnerable people really drove him the importance of shopping local and supporting businesses with ethics at their core.
"From co-operative stores to community bakeries, florists and cafes, there are so many businesses that can be turned into community interest companies that not only generate a profit, but also generate social impact, and we're delighted to see the number of people exploring the idea of setting up social enterprises continuing to rise."
Over 1 million square foot of office space is currently being developed in Sunderland city centre as part of the transformation of Riverside Sunderland, one the UK's largest ongoing urban regeneration projects, providing not only Grade A office space for established businesses, but also spaces for start-ups such as through the development of The Yard at the former Gilbridge Police Station.
Patrick Melia, chief executive of Sunderland City Council, said: "We are delighted that entrepreneurs are continuing to see Sunderland as a place to do business.
"Through developments such as Riverside Sunderland and our existing incubator hubs at Sunderland Software Centre, Evolve and Washington Business Centre, we've worked tirelessly to attract small businesses to the city and the research from Inform Direct shows all of that work is evidently paying off.
"Add to that our ambitious 5G roll-out with BAI, which will see us become the UK's most advanced Smart City and a number of planned leisure and cultural developments, and I'm sure this is a trend we'll see continue to see grow over the coming years."