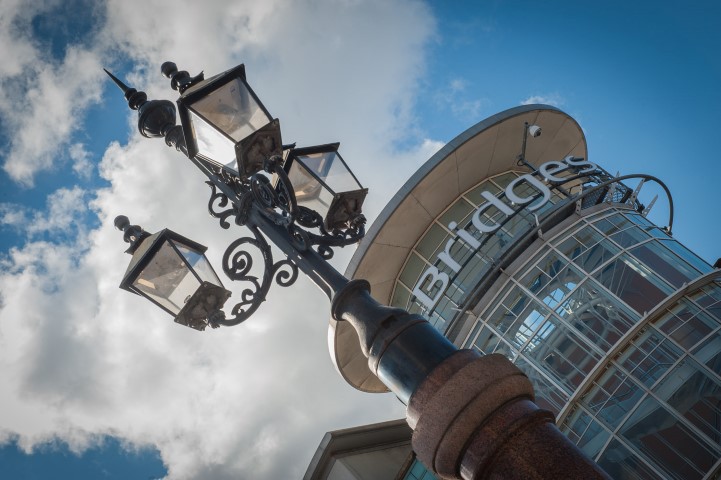 A leading North East shopping centre is improving conditions for staff and customers with a drive to promote greener and more environmentally friendly practice.
The Bridges, Sunderland, is stepping up its drive to improve sustainability and reduce its carbon footprint, with the management team committing to doing whatever it can to help the environment.
With a selection of schemes and initiatives currently in place, along with a pledge to review its environmental management plan each year, it is hoped that businesses inside the centre will soon follow its example.
Already there has been a large reduction in electricity use thanks to a number of initiatives. Among these is the installation of LED lighting in the multi-storey car park and across the centre itself.
This, coupled with removing the night shift so no energy is wasted on lighting overnight, has already saved around £20,000 in utilities and reduced the carbon footprint significantly.
Saving water and using only safe and environmentally friendly cleaning products has also been a priority for centre chiefs, with a new water management system fitted as part of the public toilet refurbishment.
Pioneering laser technology is now warding off seagulls from upper car parks, removing the need to use so much water on cleaning up waste.
Other initiatives include recycling 98 per cent of centre waste, recycling cardboard, using only water in window and floor cleaning machines and the installation of a new boiler system, with an 80 per cent efficiency rating.
"We are constantly striving to improve sustainability and be as environmentally conscious as possible," said Duncan Allen, Building and Services Director at the Bridges.
"We have already taken numerous steps to make the Bridges a better environment to visit, and we are also committed to spreading the word to our tenants as much as possible. We offer them the chance to discuss energy use and any concerns they may have during our surgeries, and we try to do whatever we can to help them along the way.
"Safeguarding the environment for the future will remain a priority for us, and we are constantly looking to make whatever improvements we can to the way we operate."
For more information on the Bridges, visit the website: www.thebridges-shopping.com