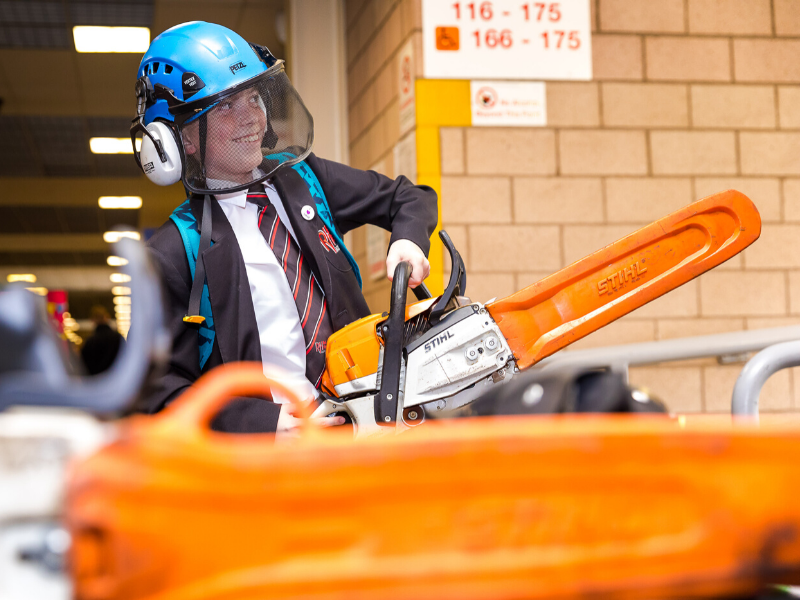 Sunderland secondary schools can give their pupils hands-on experience in two exciting industries, thanks to a series of special events being held in the city.
The city's Work Discovery Sunderland is now in its seventh year and continues to help young people prepare for the world of work through a series of organised events, which give them the tools they need to make informed career choices.
And as part of that programme, young people will be able to take part in two sector days taking place next week, with a Construction Sector Day on 4 March, followed by a Digital Sector Day on 6 March.
The construction day has been organised in conjunction with Gentoo, Sunderland College and Engie and will showcase a range of career opportunities available in this particular sector.
Students visiting Gentoo's Leechmere depot will see how the maintenance department looks after the organisation's 29,000 properties along with taking part in practical activities.
Young people will also attend Sunderland College where they will try their hand at carpentry, joinery and painting and decorating and then take part in workshops run jointly by the college and Engie's construction workers.
On 6 March around 100 students will be heading to Sunderland Software City at Tavistock Place, to work with a number of cutting-edge tech companies, which will highlight the range of jobs available in the industry.
Along with being given valuable advice on working in the digital sector, there will also be an opportunity to take part in practical activities.
"These sector days are invaluable to young people who want to really understand what working in a particular industry is like and can hear it from those who are doing it on a daily basis," said John Green, co-chair of Work Discovery Sunderland and retail liaison manager at the Bridges.
"We're delighted to have a range of organisations taking part to show the students what it is they do in their day-to-day work and we hope it will answer some of the questions these young people might have about the next steps they need to take to advance towards their chosen careers."
The Work Discovery Sunderland programme organises a range of activities for young people over the year to give them insight into different career options, which more than 6000 students have benefited from since its launch.
It will culminate in a special event at Sunderland College on 22 June, involving more than 1000 young people in a range of activities.
Businesses wanting to offer practical demonstrations for the June event should contact Nicola Appleby at Nicola.Appleby@sunderland.gov.uk